Career Center

RSS Feeds
Resource Store
Latin America Textile Business Review (1st Edition)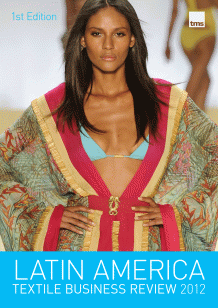 Latin America Textile Business Review, a unique reference resource of the textile and clothing industries in Central and South America, as well as selected Caribbean countries, including: Argentina, Bolivia, Brazil, Chile, Colombia, Costa Rica, Dominican Republic, Ecuador, El Salvador, Guatemala, Haiti, Honduras, Jamaica, Mexico, Nicaragua, Panama, Paraguay, Peru, Uruguay and Venezuela.
Written by Jozef De Coster and with more than 330 pages and over 315 tables, Latin America Textile Business Review provides timely information enabling, manufacturers, consultants, buying and trading organizations, research institutes and marketing associations to make critical decisions about new markets and sourcing opportunities in this rapidly developing region.
Latin America Textile Business Review includes the latest available statistical information on 20 countries in this emerging market, and an in-depth analysis of the current and future business environment affecting the region's textile and apparel sector.
ISBN 978-0-9573-6160-7
Published by Textile Media Services