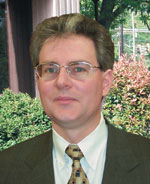 By Jim Borneman, Editor In Chief
Faced with a crisis, the U.S. textile industry is a dependable responsive force that provides solutions. Various war efforts throughout history have called upon the industry to answer the call and use not only its capacity, but also to innovate to heed the call.
The COVID-19 pandemic has proved to be no different. In its early days in spring 2020, the demand for and understanding of personal protection equipment (PPE) shortages were just coming to light. Test kits for the virus and the search for a vaccine were in their infancy, but came on strong.
In retrospect, there wasn't much clarity on a response, but as information developed the U.S. textile industry along with other industries responded quickly to fill the void.
Terms like PPE and ventilators entered the common lexicon swiftly and manufacturers shifted gears.
As we enter the second year of the pandemic and as hospitalizations and death rates slow, the U.S. textile industry hasn't wavered. More importantly, the analysis is underway.
Will demand for PPE be here to stay? Will this be a near-shoring stimulus to not get caught off-guard, short supplied again? Is it a stable enough environment to warrant the significant investment demanded? Should companies really pivot their product and manufacturing mixes to chase the opportunity?
Many would say, "Yes, you are overthinking the opportunity of a lifetime."
In recent months, the headlines are full of announcements related to such investments: "Virginia Governor Northam Announces PPE Manufacturer To Locate In Harrisonburg;" "Shawmut Announces New Health & Safety Business Unit: Initiative Includes Manufacturing Facility Expansion, Strategic New Hires, and Investment in Equipment to Support PPE;" "C&A Tool Reconfigures To Produce U.S.-Made Face Masks;" "Kemp Administration Announces Georgia Made Medical Manufacturing Act;" "Surgical Masks By Freudenberg Receive 510(k) Clearance From The FDA;" "N.C. Governor Cooper Visits Gilero, Medical Device Manufacturer That Pivoted To Producing PPE;" and the list goes on.
In this issue, "Beverly Knits Inc.: Investing For The Future" talks about the company's COVID-19 response. Back in April 2020, Beverly Knits was part of a coalition of some 31 U.S. textile manufacturers that came together to meet the demand for PPE. In a press release Beverly Knits' CEO Ron Sytz stated: "We have tremendous U.S. textile companies that are retooling quickly to make these masks. The cooperation of the group is amazing in sharing information and parts as well as working together. Our goal is to make it happen as fast as possible to flatten the curve on COVID-19." The release noted that once its facilities were qualified, production began in early April with a goal to produce 200,000 masks the first week, ramping up to 2 million masks per week shortly thereafter.
As the pandemic lingers and precautions stay in effect, the U.S. textile industry continues to rise to the occasion. Interestingly there are unforeseen consequences as product mixes shift. A manufacturer who uses a fairly ubiquitous nonwoven to make a common packaging material reported this week that he was told by the major nonwoven manufacturer it will no longer be able to supply the commodity product. The manufacturer has a one-week-supply on hand. One can only guess that the commodity capacity might be supporting shifting demand, and wonder what other shifts will occur.
January/February 2021