Apparel Supply Chain Forging New Links
Cotton's Sourcing Summit 2002 provided forum for retailers, manufacturers and textile producers to explore trade opportunities.<b>By Jim Borneman, Editor In Chief</b>
By Jim Borneman, Editor In Chief Apparel Supply Chain: Forging New LinksCotton's Sourcing Summit 2002 provided forum for retailers, apparel manufacturers and textile producers to explore CBTPA and African trade opportunities. With the Caribbean rhythms of Miami Beach, Fla., in the background, Cotton Incorporated, Cotton Council International (CCI), and the Importer Support Program jointly sponsored Cottons Sourcing Summit 2002: U.S. CBI Africa.Building new relationships to maximize Caribbean Basin and sub-Saharan African trade initiatives, the summit blended an array of presentations from apparel retailers, apparel manufacturers and textile producers. Additional presentations added the perspectives of legal, customs and banking issues.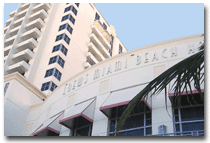 Berrye Worsham, president and CEO, Cotton Incorporated, Cary, N.C., stated in his welcome letter, Each of us has experienced the challenges and rapid changes of the textile industry. We have made adjustments in our business operations to accommodate these changes and have looked to opportunities to prosper. Enactments of textile trade legislation continue to impact global trade. Your presence at this sourcing summit indicates a willingness to take advantage of those opportunities presented and to look for new business arrangements. The sponsors of this summit are dedicated to providing you with those opportunities and an excellent venue for building relationships.The event was punctuated with morning presentations, afternoon tabletop trade fairs, and evening receptions and networking opportunities. The first trade fair component featured U.S. cotton yarn and fabric manufacturers exhibiting product samples to U.S. importers and Caribbean Basin Initiative (CBI) and sub-Saharan African apparel manufacturing executives. The second day, Caribbean and African exhibitors, grouped by country, presented products and apparel manufacturing capabilities to U.S. importers and textile manufacturers.Vaughn Jordan, international program director and director of Mexico and CBI, CCI, Washington, coordinated the event. With attendance of 389 people, the summit brought together key players in the apparel supply chain. At the conclusion of the event, the initial surveys of 15-percent attendance revealed 799 new business relationships developed at the summit. Eighty-seven percent of respondents felt very comfortable with U.S.-CBI apparel trade. We believe this was about decision makers breaking down barriers. It was really about business and opportunity. CBTPA BasicsThe Caribbean Basin Trade Partnership Act (CBTPA) and the African Growth and Opportunity Act (AGOA) were passed by the U.S. Congress under the Trade and Development Act of 2000. In October 2000, then-President Bill Clinton signed proclamations designating 34 sub-Saharan African countries to participate in AGOA and extending benefits of 24 Caribbean and Central American countries from the 1984 CBI program.According to U.S. Department of State background information on Caribbean Basin trade enhancement, The main benefit of the CBTPA is duty-free and quota-free entry for U.S. imports of apparel sewn and assembled by CBI countries from U.S. cloth and yarn; this product sector had been excluded from the original CBI law but provided to Mexico by NAFTA. After 1994, CBI countries asserted that Mexicos superior trade terms were harming their trade. The CBTPA program was implemented in October 2000 and will last through September 2008, or before that if the Free Trade Area of the Americas (FTAA) enters into force first.Jonathan Fee, attorney at law with AlstonandBird LLP, provided the summit with an overview of the various classifications available under CBTPA and AGOA agreements. Known as preference groups, these classifications define how and what products qualify as duty-free and how customs relate to the final apparel import. The most widely known preference group, 807A+, provides for garments made of wholly U.S.-formed yarn, wholly U.S.-formed fabric, cut in the United States and assembled in a beneficiary country. CBI BeneficiariesProducts from Honduras, the Dominican Republic, El Salvador, Costa Rica, Guatemala, Jamaica, Haiti and Nicaragua make up the lions share of CBTPA beneficiary exports, according to Julia K. Hughes, vice president, international trade and government relations, United States Association of Importers of Textiles and Apparel. With CBTPA benefits from CBI countries totaling $5.3 billion and representing 2.2 billion square meter equivalents, CBTPA accounted for 22 percent of apparel imports into the United States for 2001. The majority of imports 93 percent qualified under CBTPA by utilizing U.S.-formed yarn and U.S.-formed fabric. Five percent used regionally formed fabric with U.S. yarn. Hughes stated, The yarn forward aspect of CBTPA has helped many North American manufacturers. Events like this, which bring the various parts of the supply chain together, go a long way to bolstering CBTPA and preparing for the changes ahead in 2005 with China and quota elimination. Marketing A New WayRepresentatives of major U.S. fabric and yarn producers were well-positioned at this years summit, with 40 producers showing fabric and yarn to potential clients. Carmer Robinson, international sales representative of Tee Jays Manufacturing Inc., Florence, Ala., said, Ive been to all the recent Cotton seminars by far, this has been the best and most effective of all. With the retailers, manufacturers and piece-goods folks at the same table, at the same time weve developed new contacts and specific inquiries for piece goods. These mini-trade shows are a great opportunity for eyeball-to-eyeball contact it doesnt get any better than that.Another manufacturer commented, People are beginning to understand whats in it for them. They are looking for new things, and as contractors purchase U.S. goods, the relationships are changing. Werner Bieri, president and CEO of Buhler Quality Yarns and member of the Cotton Board, addressed the summit. In a no-holds-barred analysis of U.S. manufacturers, Bieri stated, The industry as a whole is not prepared with adequate sales and marketing strategies. They maintain a sellers-market mentality versus the buyers market that exists in reality. There is a need to build alliances with subsequent manufacturers, sourcing agencies and retailers. We need to respond in time to have goods in the factories and finally on retailers shelves.Looking to the future, Bieri stated, What we need from the government is strict enforcement of existing laws and rules with respect to transshipment and smuggling and to press forward in opening closed markets. In conclusion, Bieri, also an American Textile Manufacturers Institute (ATMI) board member, said, I fully support ATMIs call for unity, but its time to define this unity in a much broader and inclusive context.As CBTPA and AGOA gain ground, establishing new relationships, improving banking and logistics, and forging new links in the apparel supply chain are essential for these programs to work. Communication and inter-industry marketing have never been the textile industrys strong suit maybe its time for a change.What Is "Sourcing"Rodney M. Birkins Jr., JCPenney Private Brands director of sourcing, states the goal of sourcing is to drive value into the products our customers purchase. Birkins defines value as having it right:the right item;the right price;the right quality;the right size;the right color; andthe right time.Birkins sourcing decisions are based on the primary factors of economics and logistics, and secondarily on political stability and the landscape of future events all culminating with the decision drivers of low price and high speed to market.Economic considerations for Birkins include duty avoidance, wage rate, worker productivity, manufacturer overhead, quota availability and cost, textile and trim access, and transportation costs.Logistics, on the other hand, is all about speed. Birkins five logistical considerations are:inbound transit time of textiles and trim;outbound transit time of finished goods;operational efficiency of ports and customs;internal transportation; andcarrier service.For Birkins, sourcing is about achieving the right balance between economics and logistics, which in turn yields the shortest time-to-market at the lowest price.On the issue of human rights, Birkins stated, We will not do business with any entity that is in violation of local laws affecting health, safety or labor these are non-negotiable. In comments echoed by many presenters, Birkins discussed the complexity and constant change sourcing managers confront. Currency, changes in resources, trade legislation and consumer demands all effect the process.Value is not the same as cheap. Birkins emphasized that the second order is the most important order. Achieving a flow of the right goods at the right time, having the flexibility to fulfill demands as they are established at the retail level and reducing closeouts maximize the apparel retailers profitability and are the primary benchmarks of successful sourcing.Material WorldExpanding Opportunities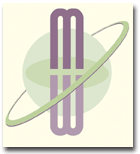 Material World Miami Beach, to be held October 7-9 at the Miami Beach Convention Center, promises to be the international full-package and sourcing event for the sewn products industries in the Americas.Tim von Gal, executive vice president of Atlanta-based Urban Expositions, producers of Material World, explained, The show is open to the entire sewn products supply chain. This is an opportunity to establish the relationships necessary in todays textile industry. Bringing fiber, yarn, fabric, trim, components and equipment suppliers together in one place linking manufacturers and contractors with sourcing managers and retailers. Its really a great opportunity to host the integral parts of the apparel world from design to delivery.Miami Beach, Fla., was selected as the show site because of Miamis strategic location as an international trading hub and U.S. gateway to Latin America. In addition to exhibitors and attendees from the United States, Material World draws traffic from Mexico, the Caribbean, and Central and South America. Miami is also home to many of the largest sourcing operations in the United States, according to Urban Expositions.Recently, the Arlington, Va.-based American ApparelandFootwear Association (AAFA) proposed an alliance with Material World. Our supplier members whether they provide materials, equipment or computer systems need a place to show their wares to their major customers in the Americas. The fact that our new international network of sourcing executives has fully endorsed AAFAs relationship with Material World means that they will be there, looking for new and better ways to do business and for sourcing opportunities, stated Paul R. Charron, AAFA chairman, and chairman and CEO of Liz Claiborne Inc. AAFA President and CEO Kevin Burke said, We are delighted to be partnering with the only supplier trade show in the United States held specifically for the apparel industry.In addition to presenting major fabric and yarn suppliers, Material World will offer networking events and trend pavilions highlighting Autumn/Winter 2003/2004.Atlanta-based American Apparel Producers Network (AAPNetwork) Managing Director Mike Todaro also sees an alliance with Material World as positive for all sides. Our network sees Material World as one-stop shopping in a global business. Its really a win-win for everyone involved. Material World provides a physical face-to-face opportunity for the networking the AAPNetwork does electronically on the Web.AAPNetworks Fall Meeting 02 is scheduled for October 4-6 in Miami Beach for the convenience of its members attending Material World. AAPNetwork also will host a by invitation Sourcing Manager Appreciation Reception sponsored by AAPNetwork members Unifi and Lion Brothers.For details on exhibiting at or attending Material World Miami Beach, contact Urban Expositions (800) 318-2238; or visit www.material-world.com.
August 2002
Advertisement