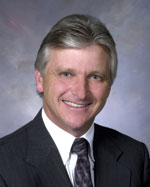 By Jim Phillips, Yarn Market Editor
Demand for yarn from U.S. manufacturers continued to be somewhat middling in October, continuing a trend that began earlier in the third quarter.
Spinners and analysts agree that a saturated source-to-retail pipeline is the primary reason for a slowdown. "Retail shelves are full, and mills have an ample inventory of yarns to meet their immediate needs," said one source.
"There is also some trepidation about where the economy is headed over the next few quarters," said an analyst. "The Fed continues to try to slow the economy down to limit inflation, but whether its acts can help avoid a full-out recession is still very much in doubt."
From a consumer spending and confidence standpoint, falling energy prices spiked a surge over the past few months, according to the Consumer Confidence Index, published by The Conference Board®. Also contributing to the increase, according to other sources, were lowering inflation rates over the past several months. However, they warned, recently announced cuts in oil production by OPEC could plunge confidence levels back to mid-year historical lows.
"At this point, it is just wait and see, for both consumers and businesses," noted one executive. "We're hoping for a good holiday season that will lead to some robust orders by the start of the year. But if a lot of product is left on the shelves after the holidays, we could be looking at a slower beginning to the year than we would hope. All things considered, if the European situation stabilizes, we could see a lot of things change for the better in a relatively short time. We could expect a drop in inflation, enhanced supply and reduced costs of energy resources, and a continued revitalization of the global supply chain."
LYCRA Publishes Planet Agenda Update; Announces Bio-Derived Spandex
The LYCRA Company, dedicated to developing sustainable and innovative fiber and technology solutions for the apparel and personal care industries, announced in mid-October the publication of its first annual Planet Agenda Update.
The Planet Agenda Update is named for The LYCRA Company's sustainability framework that was established in 2008. It has three pillars that touch every aspect of its business: corporate responsibility, product sustainability and manufacturing excellence.
"We believe in transparency and think it's important to have a clear sustainability roadmap to guide our business into the future — a bold plan that fully supports our customers and stakeholders," said Julien Born, CEO of The LYCRA Company. "I'm proud of our teams' work to advance our sustainability efforts."
"We have a long legacy as an industry leader known for investing in developing sustainable fibers and collaborating across the value chain," said Jean Hegedus, sustainability director at The LYCRA Company. "As we created our 2030 goals, we researched our customers' goals to ensure that our goals supported them, which inspired the update's theme of 'What moves you…is what moves us.'"
In other news about the company, LYCRA recently announced it has entered into an agreement with Qore® to enable the world's first large-scale commercial production of bio-derived spandex using QIRA®, the next-generation 1,4-butanediol (BDO), as one of its main ingredients. This will result in 70 percent of the LYCRA fiber content being derived from annually renewable feedstock. This change could potentially reduce the carbon footprint of LYCRA fiber by up to 44 percent versus equivalent product made from fossil-based resources.
"As part of our sustainability goals, we are committed to delivering products that support a more circular economy while helping our apparel and personal care customers reduce their footprint," Born said Julien Born. "We are especially pleased to collaborate with Qore, a company that shares our vision for innovative, sustainable solutions. Their expertise in operating fermentation processes and understanding of the chemical value chains makes them the ideal partner to help develop a bio-derived LYCRA fiber at commercial scale.
Cotton Conference To Offer Research, Rechnology Updates And More
The 2023 Beltwide Cotton Conferences (BWCC), set for January 10-12 at the New Orleans Marriott in New Orleans will offer attendees updates on the latest research, technology and issues affecting U.S. cotton production and processing.
The BWCC, coordinated by the National Cotton Council, annually brings together university and USDA researchers, regulatory agencies, extension personnel/agents, consultants, and industry sales/support personnel to exchange information about new products and production/processing systems that can be tailored to individual farming operations for maximum efficiency.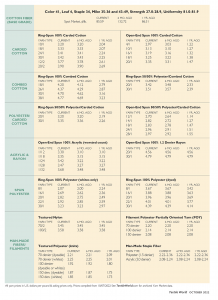 October 2022