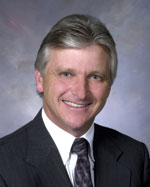 By Jim Phillips, Yarn Market Editor
As of late September, spinners reported strong demand across the board. Many plants were operating at or near capacity, limited only by availability of labor.
"We have a nice backlog — orders we would like to be a to quickly fulfill," said one executive. "We have the mechanical capacity, the materials and the desire. What we don't have is enough people to get these orders processed as quickly as we would like."
Said another source: "We've been told there are thousands and thousands of people still out of work and thousands of unfilled job openings. It would seem like there are plenty of jobs to go around for those who want to work. But people got used to unemployment subsidies, and now it seems they don't want to go back to work for what they were making before the outbreak."
"There are different views on the subject," said one industry analyst. "Some people say raising wages will get people back into the workforce. But I am sure some companies could not survive if they have to incorporate a massive wage increase into their operations. Margins throughout the textile industry have always been somewhat thin compared to some other industries. There has to be a happy medium out there somewhere. It is easy to sit behind a desk and make a decision. Put that same person on the shop floor and the decision might be different."
Other executives are not as quick to blame COVID and temporarily enhanced unemployment benefits for labor shortages. "The truth is, we were losing people to other jobs and other industries long before COVID became an issue," said one manager. "Replacing employees became difficult several years ago. Those we replace them with — when we can actually find replacements — have to be trained and then given enough time to get up to speed. What suffers is productivity."
Unifi Continues Sustainability Initiatives
Greensboro, N.C.-based Unifi Inc. is continuing its commitment to sustainability by visiting college campuses. The company recently brought its REPREVE® mobile tour to The University of Notre Dame during the school's home opener football game against Purdue University on September 18.
"Unifi is committed to working today for the good of tomorrow, and that includes educating younger generations about the importance of recycling," said Jay Hertwig, senior vice president of Commercialization at Unifi. "Our partnership with Notre Dame demonstrates the importance and impact of recycling and how the transformation of recycled bottles into new products results in greener, more sustainable college campuses and helps to protect our natural resources."
Inside the REPREVE mobile tour, L2 Brands also gave product demonstrations to college students, alumni and friends of Notre Dame, who were able to see firsthand how the bottles they recycle are given a second life and transformed into their favorite Fighting Irish hats, shirts and jerseys.
Earlier in September, Unifi published its latest sustainability report.
Key accomplishments and highlights for the 2021 sustainability report include:
Investing in Sustainability — Unifi is prioritizing new, innovative products and processes to reduce total energy and water impacts throughout the life cycles of both Unifi's products and those of its customers.
Achieving Further Sustainability Scoring — Unifi's pledge to continue using Life Cycle Assessment (LCA) on its products provides the company a pathway to further reduce the environmental impact for customers, brands, and end-consumers.
Building the REPREVE Portfolio — Sales of Unifi's flagship recycled brand continue to grow quarter over quarter, emphasizing the promise to lower-impact materials.
2021 Diversity Champions — Unifi was honored as the 2021 Diversity Champion by the University of North Carolina School of Law's Director Diversity Initiative, highlighting Unifi's commitment to diversity and inclusion.
Pursuit of Zero Waste to Landfill Manufacturing — Six of Unifi's seven owned and operated facilities achieved zero waste to landfill.
A Culture of Safety — Unifi's Total Recordable Incident Rate continues to stay below 1.0, a testament to its people promoting and embracing a safe work culture.
Alignment with Global Standards — Unifi provides in-progress Global Reporting Initiative and Sustainability Accounting Standards Board disclosure grids in the appendix of the sustainability report.
In Brief
In late August, the Department of Defense (DOD), on behalf of and in coordination with the Department of Health and Human Services, awarded $6.5 million to U.S. Cotton LLC, a subsidiary of Gastonia, N.C.-based Parkdale Inc., to increase domestic production capacity of the polyester-tipped swabs used in COVID-19 home test kits and mass testing settings.
In other medical textiles news, a new market study published by Global Industry Analysts Inc., predicts the global biomedical textiles market to reach $15.4 billion by 2026, growing at a CAGR of 4.2 percent. Biodegradable, one of the segments analyzed in the report, is projected to record a 3.6 percent CAGR and reach $5.5 billion in the next five years. After a thorough analysis of the business implications of the global COVID-19 pandemic and its induced economic crisis, growth in the non-biodegradable segment has been readjusted to a revised 4.6 percent CAGR for the next seven-year period. The U.S. market is estimated to be $3.7 billion during the current year.
Outside of the medical arena, the global cotton yarn market is expected to reach $95.5 billion by 2026, according to a recent research report. That is up from $77.3 billion in 2020.
And, finally, the price of U.S. cotton remains above $0.90 per pound in late September, continuing a surge that began late last year.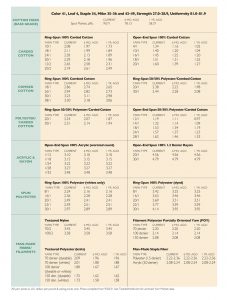 September 2021