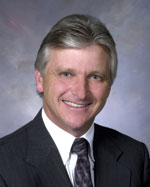 By Jim Phillips, Yarn Market Editor
Spinners were once again provided with some positive news in in March, as The Conference Board Consumer Confidence Index®, an indicator of Americans' willingness to increase spending on some items, improved again in February to 91.3 after increasing to 88.9 in January. The Present Situation Index — based on consumers' assessment of current business and labor market conditions — climbed from 85.5 to 92.0. However, the Expectations Index — based on consumers' short-term outlook for income, business, and labor market conditions — fell marginally, from 91.2 last month to 90.8 in February.
The monthly Consumer Confidence Survey®, based on a probability-design random sample, is conducted for The Conference Board by Nielsen, a leading global provider of information and analytics around what consumers buy and watch. The cutoff date for the preliminary results was February 11. The survey results did not fully capture the events surrounding the Texas power crisis nor the loosening of dining restrictions in New York City.
"After three months of consecutive declines in the Present Situation Index, consumers' assessment of current conditions improved in February," said Lynn Franco, senior director of Economic Indicators at The Conference Board. "This course reversal suggests economic growth has not slowed further.
Coupled with increased vaccinations and an increased output of personal protective equipment (PPE) from the U.S. textile industry, Americans are looking forward to a period when many the COVID-19 restrictions are relaxed or eliminated. "While the Expectations Index fell marginally in February, consumers remain cautiously optimistic, on the whole, about the outlook for the coming months, "Franco said. "Notably, vacation intentions — particularly, plans to travel outside the U.S. and via air — saw an uptick this month, and are poised to improve further as vaccination efforts expand."
The Conference Board said the percentage of consumers claiming business conditions are "good" increased from 15.8 percent to 16.5 percent, while the proportion claiming business conditions are "bad" fell from 42.4 percent to 39.9 percent. Consumers' assessment of the labor market also improved. The percentage of consumers saying jobs are "plentiful" increased from 20.0 percent to 21.9 percent, while those claiming jobs are "hard to get" declined from 22.5 percent to 21.2 percent.
Consumers, however, were marginally less optimistic about the short-term outlook in February. The percentage of consumers expecting business conditions will improve over the next six months fell from 34.1 percent to 31.0 percent; however, the proportion expecting business conditions will worsen also declined, from 19.0 percent to 17.7 percent. Likewise, consumers' outlook regarding the job market was somewhat mixed. The proportion expecting more jobs in the months ahead decreased from 30.4 percent to 26.1 percent; however, those anticipating fewer jobs also declined, from 22.1 percent to 20.6 percent. Regarding short-term income prospects, 15.2 percent of consumers expect their incomes to increase in the next six months, down slightly from 15.8 percent in January. Conversely, 13.2 percent expect their incomes to decrease, down from 15.5 percent last month.
New Trade Representative
Longtime congressional staff lawyer Katherine Tai was confirmed by the U.S. Senate on March 17 as the first woman of color to serve as the top U.S. trade negotiator.
The Senate approved her nomination 98-0, an unusually bipartisan vote in what has been a deeply divided Senate.
Chief among her responsibilities will be advising President Joe Biden about existing tariffs on most imported Chinese products, presiding over enforcement of a new trade deal with Mexico and Canada — the recent Trump-negotiated USMCA trade pact — and seeking a negotiated end to a long-running commercial dispute with the European Union.
Tai will be instrumental in implementing the "worker-centered" trade policy that President Biden has promised and making sure his efforts to promote domestic manufacturing comply with U.S. trade commitments.
Tai's appointment was greeted with enthusiasm by National Cotton Council Chairman Kent Fountain, who said: "Tai has proven to be a skillful negotiator who we believe can advance workable trade pacts and enforce them. This is crucial as we are acutely focused on the importance of fair and reciprocal trading relationships that offer opportunities for the cotton and textile industries to expand exports of cotton fiber, yarn and fabrics."
Cotton Prices Still On The Rise
Spot market prices for the base quality of cotton (color 41, leaf 4, staple 34, mike 35-36 and 43-49, strength 27.0-28.9, and uniformity 81.0-81.9) in the seven designated markets measured by the USDA continued to increase, reaching 81.96 cents per pound for the week ended March 11.
Domestic mill buyers inquired for a heavy volume of 2021-crop cotton, color 41-51, leaf 5 and better, and staple 32 and longer for fourth quarter 2021 through fourth quarter 2022 delivery. No sales were reported. Operating schedules were incrementally increased at some locations as finished product orders improved. Personal protective equipment continued to be produced for frontline workers and consumers. Demand through export channels was moderate. Agents throughout the Far East inquired for any discounted styles of cotton.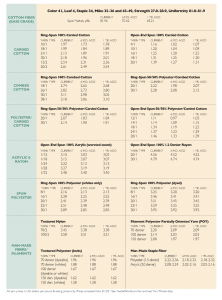 March 2021