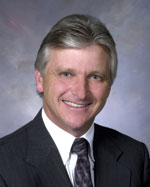 By Jim Phillips, Yarn Market Editor
Many spinners have been delighted by the smooth transition from 2018 to 2019. "A lot of times, depending on how the holiday season went, you see a relatively significant drop-off at the beginning of the year as retailers take inventory and see what they need," said one spinner. "If apparel and home fashions sales were not up to par, for example, you would see a period of inventory adjustment before a lot of new orders came in. But not this year."
"A strong economy and confident consumers resulted in holiday sales growth that was the highest in six years," noted one industry analyst. "Retail sales rose by more than 5 percent from the start of November until Christmas Eve," she said.
Such solid holiday sales translated into immediate good news for spinners. "We've had a really good start to 2019," said one North Carolina spinner. "We have some limited capacity at the moment, but not a lot. We have a solid block of business booked. We're not the only one. Things are pretty tight everywhere. We are delighted with the way the year has begun and anticipate continued success."
Industry Endorses U.S.-Mexico-Canada Agreement (USMCA)
NCTO has said it fully endorses the new USMCA trade pact. In a recent release, NCTO Chairman Marty Moran, CEO of Jefferson, Ga.-based Buhler Quality Yarns Corp., said: "On behalf of the U.S. textile industry, thank you to President Trump, Ambassador Lighthizer and the entire U.S. negotiating team for your hard work in getting USMCA done. The new deal is better than NAFTA for the U.S. textile industry in many aspects, and NCTO is pleased to endorse it. NCTO was in continuous communication with U.S. negotiators during USMCA talks, urging them to preserve and enhance the North American textile supply chain, and the deal reflects many of NCTO's priorities."
In 2017, U.S. textile-related trade exports to Canada and Mexico totaled a combined $11.8 billion, according to NCTO.
The organization noted that USMCA was a better deal for U.S. textile companies as a result of:
A standalone chapter for textile and apparel; NAFTA does not have a separate chapter covering textile and apparel rules of origin;
Stronger rules of origin for sewing thread, pocketing, narrow elastics and certain coated fabrics; and
Stronger rules for customs enforcement.
Despite being signed by all three nations, the new agreement is likely to have a rocky road to Congressional ratification. According to McClatchy, an owner of multiple news media in the United States: "Corporate leaders across America watching President Donald Trump fight with Democrats fear their chances of securing the newly revised trade agreement with Mexico and Canada is slipping away."
The media company's DC bureau reported the recent extraordinary 17-minute argument between Trump and senior Democrats Nancy Pelosi and Chuck Schumer revealed the challenges Trump faces in trying to reach any consensus in Congress. "Those concerns are real," said John Murphy, senior vice president for international policy at the U.S. Chamber of Commerce in a McClatchy interview. "It arises from the reality that Canadian and Mexican markets are incredibly important to U.S. business and agriculture. They're not just our two largest export markets. They buy more U.S.-made manufactured goods than the next 10 countries on the list. It's supremely important."
It is well known that multiple members of Congress have opposed certain sections of the new agreement since its inception. Trump has threatened to cancel NAFTA to try to ensure its replacement is ratified.
Unifi Recognizes "Champions Of Sustainability"
One of the leaders in sustainability in the industry is Unifi Inc., manufacturer of REPREVE® sustainable fibers. According to a recent Unifi release, "Now in its second year, Unifi Inc.'s Champions of Sustainability awards continue to recognize brands, retailers and textile partners that demonstrate the shared goal of making our planet a better place to live. This year, a total of 68 companies are being recognized as Champions of Sustainability — a 36 percent increase from last year's total. Thanks to help from partners like these, Unifi has now recycled more than 14 billion bottles that are used to make its Repreve performance fiber."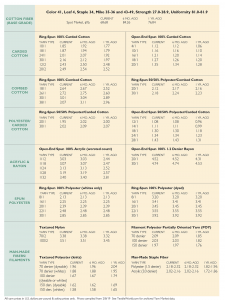 January/February 2019