Bethesda, Md.-based Marriott International has announced it will stock every guest bathroom in nearly 3,000 U.S. hotels with towels and bath mats that are made in the United States.
The company's commitment results in a need for 2.6 million bath towels and 4.9 million hand towels annually. An agreement with Cincinnati-based Standard Textile to fill these needs will create approximately 150 jobs in Standard Textile's Thomaston, Ga., and Union, S.C., plants, as well as at the company's headquarters and throughout its supply chain.
"As a global company based in the USA, we're proud to be the first hospitality company to commit to providing our guests with 'Made in USA' bathroom towels in our U.S. hotels," said Arne Sorenson, president and CEO, Marriott.
"Marriott's desire to provide guests with terry bath products made by U.S. textile artisans speaks to the heart of why Standard Textile is thriving and creating new jobs after 76 years," said Gary Heiman, president and CEO, Standard Textile. "Our commitment to technology driven manufacturing and innovation has enabled us to expand our operations in the U.S., creating a sustainable infrastructure for Marriott's 'Made in USA' products."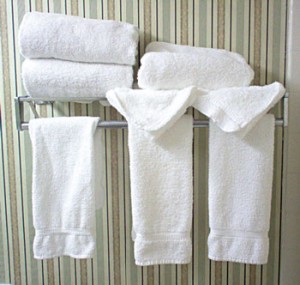 March/April 2016