During the joint meeting of the Southern Textile Association (STA) and Fiber Buyers Groups, held
recently at the Wild Dunes Resort, Isle of Palms, S.C., STA presented its Chapman Award to Allen E.
Gant Jr., president, CEO and chairman of the Board of Directors of Glen Raven Inc., Glen Raven,
N.C. The award — named in honor of James A. Chapman Sr., James A. Chapman Jr. and Joseph W. Chapman
of Inman Mills, Inman, S.C. — recognizes individuals who have given exemplary service to the
textile industry.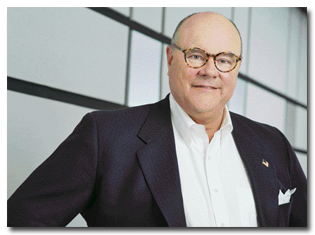 Allen Gant
Gant attended the University of North Carolina at Chapel Hill and received an honorary degree
of Doctor of Humane Letters from Elon University. He has been active in numerous business, civic
and nonprofit organizations and currently serves as chairman of the Institute of Textile
Technology. Among other distinctions, he also is past chairman and current Board member of the
National Council of Textile Organizations and North Carolina Textile Foundation; was a member of
President George W. Bush's Advisory Committee for Trade Policy and Negotiations; served on the
Board of Directors of the American Manufacturing Trade Action Coalition; was appointed in 2010 to
the U.S. Department of Commerce — Industry Trade Advisory Committee on Textiles and Clothing; and
is a member of the Class of 2010 of the American Textile Hall of Fame.
July/August 2013