Tape Craft Corp. (TC), a subsidiary of YKK Corp. of America, Marietta, Ga., has completed the
expansion of its Oxford, Ala.-based webbing manufacturing plant, where it has consolidated all of
its manufacturing, warehousing and distribution operations. TC says consolidation at one location
will enable it to better provide products and services to its customers. The facility utilizes a
one-directional manufacturing system developed by two engineers from YKK Corp., Tokyo. The system
enables increased throughput and reduced delivery lead-times and inventories.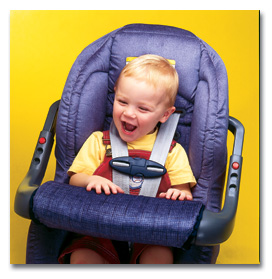 Tape Craft webbing applications include safety straps in children's car seats, among other
uses.

Myra Ray, vice president, manufacturing, TC, mentioned the US government as a current market
where opportunities exist for expansion. "Although TC has a long history in serving this market,
today's military needs are much more sophisticated and high-tech than in the past," Ray said. "Now
that our operations have been fully modernized, well be able to develop products to meet those
needs."
"The US government represents an ideal growth opportunity for TC," added Scott Nagasaki,
president, TC. "The business is consistent with YKK's interest in pursuing developing markets that
will stay in North America. Our overall goal is to expand our reach into new arenas where we can
bring the full and diverse range of YKK products to the marketplace.
"
May 2004