N
ow that Y2K is A-OK, the Computer Integrated Textile Design Association (CITDA) has
turned its attention to emerging technology at the turn of this century. CITDA's first event of
2000 will be held March 2-3 in Charlotte, N.C., and the day-and-a-half event promises to deliver
exciting new facets of technology for design and manufacturing to meet the needs of a rapidly
evolving business environment.
The symposium line-up includes many presentations and activities aimed at addressing today's
design and production processes, including: mass customization; the color process at United Kingdom
retail giant Marks and Spencer; future trends for design technologies; Web/multimedia tools for the
sales presentations; a lively discussion on off-the-shelf software; and much more.

Keynoters Talk Technology

CITDA is featuring two keynote
speakers in this year's line-up.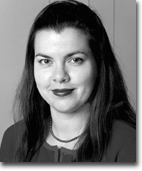 Grace
Jeffers, a decorative arts historian, who was recently featured in New York Times magazine, will
deliver a dinner presentation on March 2 about the role technology will play in new materials, our
environment, and trends for the future of design. Jeffers' presentation will come alive with
inspiring ideas for the 21st century. She will share her view of how technology is shaping new
material design beyond traditional textiles, and how it is causing a revolution in trend and design
direction for all materials.
In the past two years Jeffers has been linked with plastics, particularly high-pressure
laminates, in the pages of Metropolitan Home, Wallpaper Magazine, The New York Times, and many
other publications.
Jeffers was the curator of "Going Digital: Digital Manufacturing and the Emancipation of
Design," an exhibition about computer-aided design of decorative materials, held in New York City.
Her presentation is the highlight of an evening that includes cocktails, dinner, dancing and a
surprise performance from the Computer Aided Players. The event is sponsored by Kimberly Clark
Printing Technology Inc.

ATI Sponsors Luncheon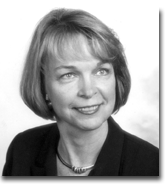 Nancy
Webster, vice president of creative development at Springs Industries Inc, Fort Mill, S.C., will
deliver her keynote presentation titled "The Power of CAD" during the luncheon on March 3. As one
of the top textile leaders in the country, Webster will share her insight on how design
technologies are benefiting organizations from design to production, from merchandising to
selling.
Webster has successfully spearheaded
major installations of CAD/CAM technology for both Fieldcrest Cannon and Springs Industries. As we
turn the corner on a new century, Webster will share with us the Power of CAD for the future of
product development and manu-facturing. She will draw from her experience at Springs, a verti-cally
integrated enterprise and one of the leading textile companies in the nation.
The luncheon event also includes a special ceremony recognizing the winners of the CITDA
Professional Achievement Awards. The luncheon is sponsored by ATI.

New Format

This year CITDA introduces a new
exhibit format to the symposium with tabletop displays, rather than the traditional 8'X10' booth.
The exhibit area is called "The Mobile Designer" and will feature displays from today's leading
providers of design technology hardware/software. Displays will illustrate how truly mobile CAD/CAM
can be with laptops, portable devices, and Internet capabilities. Attendees can browse this area of
the symposium to pick up valuable information or ask questions about the latest and greatest
technology offerings.
For more information on the symposium, call (336) 226-1550, or visit www.citda.org.
---

February 2000