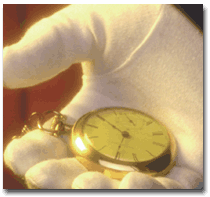 January 1, 2000. While it is arguable as to whether or not it is the actual beginning of the
next millennium or whether that honor is bestowed to January 1, 2001, when the clock strikes
midnight on January 1 millions if not billions of people will be filled with at least a small sense
of fear.Why Y2K should answer at least part of that question. While its effect will remain unknown
for several months to come, there are other issues that will also have far-reaching effects.Some
events, such as the next presidential election are widely known, while others are taking place with
relative obscurity. These events may vary in impact, but taking a closer look at how they will
effect you and your company might be a wise idea. Open Broader ProvisionAn issue that could
have a major impact on the textile industry is the NAFTA provision opening U.S. borders to trucks
from Mexico and Canada. These trucks are currently allowed to be within 3 to 20 miles of the border
for commercial purposes. The economic impact of this provision is uncertain. What is certain is
that the concern over safety, as well as the lack of federal truck inspectors, has forced the
government to re-think whether or not to open borders on January 1.Published reports have stated
that of the 3.9 million trucks that entered the United States from Mexico in 1998, approximately 45
percent failed U.S. inspection. Of the 5.8 million trucks from Canada, 17 percent failed
inspection.The lack of stringent safety requirements by Mexico, and to a lesser degree Canada, will
place an increased burden on U.S. border inspectors, who were able to inspect only 0.6 percent of
trucks crossing the border in 1998. Internet And E-CommerceThe expanding Internet, which has
changed almost every facet of American life, will continue to have a staggering influence on
business and government. E-commerce is creating increased competition in manufacturer-to-consumer
and business-to-business purchasing.As a current television commercial states, 16 million people
get on the Internet for the first time every day. Drawbacks to the Internet and e-commerce, such as
computer viruses, hackers and lawsuits will hinder, but not impede its expediential
growth. Bills Effecting IndustryIn the textile industry, the Caribbean Basin Trade Enhancement
Act and African Growth and Opportunity Act (also known as the sub-Saharan Act), will have
long-reaching effects if finalized by Congress.Another bill that will have a lesser effect on
industry is the Computer Equipment Common Sense Depreciation Act. This act states that any computer
or peripheral equipment used in manufacturing can be depreciated over two years rather than five
years. This bill goes into effect January 1, 2000. Uncertain Financial MarketsThere is some
question as to the state of the financial markets in the days leading up to, and the days
following, the first of the year. Many experts believe that the financial markets will be not only
be thin, but also quite volatile in price fluctuation from about December 31, 1999 to January 7,
2000. This effect on stocks, bonds and other securities is directly linked to the unknown effect of
the Y2K bug on the computer systems that control financial and government
institutions. Jublilee 2000Jubilee 2000 is a proposal to "forgive" the debt of the world's 40
poorest countries on January 1,2000. Lawmakers say that while its cost will be almost unfelt by the
average American (about $1.20 a year for three years) it has the potential to save approximately
20,000 lives a day in these countries. This debt relief proposal is currently being debated in
Congress. Stay InformedThe key to staying ahead of the business curve is staying well
informed. As more information is made available, managing it becomes even more crucial. It is
crucial to not get blind-sided by important issues in the year 2000.
(For more on these issues, see ATI, January 2000).

December 1999