COLZATE, Italy/SHANGHAI — March 5, 2014 — On March 6th, ITEMA opened the doors on its new offices and assembly plant in Shanghai. The Grand Opening was dedicated to celebrating a new milestone for the Company in China, one of its most important markets and a country with a strong potential for continued growth. During the Grand Opening event, Itema proudly unveiled its latest advancements in weaving technology to allow its Customers to produce high quality fabrics and achieve maximum success.
Itema is an Italian privately-held multinational Company and leading player in the textile industry, providing best-in-class weaving machines for over 60 years, and bringing together Italian quality, Swiss precision and Chinese efficiency. The Company is present in China since 2003 with sales and after-sales teams, assembly and technical support in order to ensure the highest possible standard of weaving solutions, with a complete offering and service to its valuable Customers in the Chinese market.
A key testimonial of Itema quality was delivered by Silvio Albini, president of the eponymous Albini Group, one of the largest European manufacturers of high-quality exclusive shirting fabrics and a real flagship of Made in Italy excellence. Albini is one of the oldest and most loyal Customers of Itema. Albini Group has eight plants (five in Italy), with a total of more than 1300 employees worldwide. Mr. Albini is also President of Milano Unica, the international textile fair of the finest quality products from Italian and European textile manufacturers.
Other special guests included the Italian Consul for Economic & Commercial Affairs in Shanghai – Ms. Eugenia Palagi, the Italian Trade Commissioner – Mr Claudio Pasqualucci and the vice-president of the Chinese National Textile and Apparel Council – Mr Xu Wen Ying.
Itema CEO, Mr Carlo Rogora said: "We at Itema strongly believe that our unyielding commitment to our Customers – from best, most innovative technology solutions to most accurate and timely assistance – will help them, and us, reach together new heights of shared success."
"Itema takes this opportunity to renew our commitment and reaffirm our utmost dedication to our valuable Customers and to continuous innovation and support in the market," said the Group Sales & Marketing Director, Mr Fulvio Carlo Toma.
The list of participants as exceeded expectations at almost double the original list, including industry wide participation of Chinese weaving mills. The Grand Opening celebration agenda was packed full of exciting events, such as fashion show of products woven on the Company's machines and a fusion of best Western and Chinese traditional entertainment, music and food.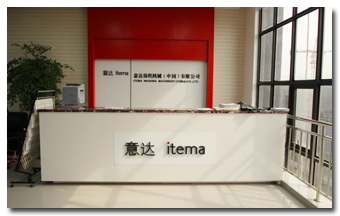 A view from the new reception at ITEMA China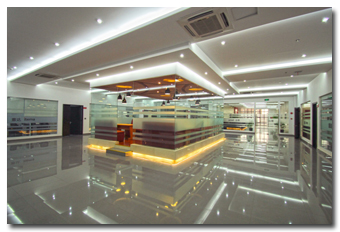 The new offices at Itema China are airy, modern, stylish and ergonomic.
Posted March 6, 2014
Source: ITEMA