Enterprise resource planning (ERP) solutions provider Datatex, Italy, reports that China-based
apparel knitter AC Carpi Apparel Co. Ltd., and Shanghai-based apparel and accessories knitter
Autumn Cashmere have implemented the Datatex NOW Web-based ERP solution.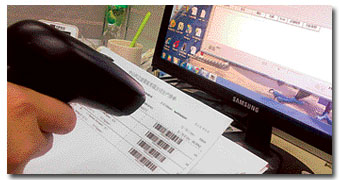 Datatex NOW ERP tracks production using bar code data.
NOW ERP offers sales management; planning and machine scheduling; production management
including seamless knitting, garment dyeing and finishing; shop floor data collection; purchasing
control; inventory management; and product standard costing and analysis.
July/August 2012