HAWTHORNE, N.J. — January 2012 — Radiant Energy Systems Inc., a custom manufacturer of process
heating systems announces the expansion of its New Jersey plant. The addition reflects the
company's continued technological advancements and requirements for increased production capacity.
The northern New Jersey facility increased production area by 50% in size with 5500 more square
feet of manufacturing space and new engineering offices.
"The new production area will help Radiant Energy Systems keep up with increased
international demand," says Bob Narang, President. The company already offers a range of lab
testing services for new product development and a pilot line running roll to roll trials and
limited production runs. With decades of engineering experience, Radiant Energy Systems is well
equipped to assist clients save on production costs and improve line speeds while maintaining high
product quality.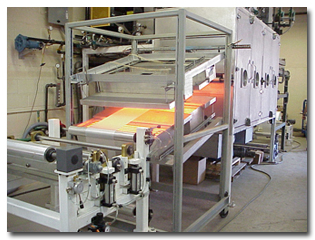 Radiant Energy Systems' Pilot Coating Line


Radiant Energy Systems is a premier custom manufacturer of electrical and gas fired infrared,
hot air impingement and flotation dryers and combination systems. Founded in 1985, the company
serves the process heating industry worldwide.



Posted on January 10, 2012
Source: Radiant Energy Systems Inc.