Polartec® has engineered Shed Less technology to produce fleece fabrics that reduce home laundry fiber fragment shedding.
By Rachael S. Davis, Executive Editor
Think fleece, and Polartec® likely comes to mind. The words Polartec and fleece fabrics have become ubiquitous over the years. The company, today a Milliken & Company brand, introduced its original PolarFleece in 1981. But as fleece fabrics have been caught in the crosshairs of the microfiber pollution issue, Polartec sought to innovate and develop a new fleece fabric that would reduce home laundry fiber fragment shedding.
Its new process, Shed Less, comprises yarn, knitting, chemistry and manufacturing techniques to create a fabric that reduces home laundry fiber fragment shedding by an average of 85 percent compared to the baseline fabric, according to the company. The fabric was tested using the American Association of Textile Chemists and Colorists' (AATCC's) TM212-2021 test method for fiber fragment release during home laundering.
Shed Less produces a lofted fiber —required to impart a soft hand to the fabric — that resists breaking and rubbing off during home laundering. All the other properties fleece is known for —such as warmth, light weight and breathability —also are maintained using the Shed Less manufacturing process.
"Polartec has a long tradition of Eco-Engineering its products to reduce their environmental footprint," said Dr. Ramesh Kesh, senior vice president, Milliken & Company. "Shed Less is the latest progression of these efforts and the result of many years of research and development.
"While performance fabrics contribute a small percentage of the fiber fragments shed by the global textile industry, Polartec has been researching root causes and mitigation strategies for many years," Dr. Kesh added. "Shed Less Fleece is a natural progression of this curiosity toward our goal of reducing fiber fragment shedding to near zero in all of our performance fabrics."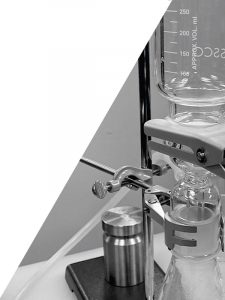 "In 2016 we began looking into how we might test for fiber loss because there wasn't a lot of research on the issue," said Aimee LaValley, Polartec Textile Development, Dye and Chemistry manager. "This led to new products like Polartec Power Air™, new manufacturing processes, as well as our participation in the TextileMission workgroup to study the issue on an interdisciplinary basis."
TextileMission, a three-year collaborative initiative of academia and industry to reduce the impact of textile microplastics, was funded by the German Federal Ministry of Education and Research.
The Association of the German Sporting Goods Industry, Hochschule Niederrhein— University of Applied Science; TU Dresden — Institute of Water Chemistry; Vaude Sport; WWF Germany; Adidas AG; Henkel AG; Miele & CIE; and Polartec LLC were some of the founding partners of this collaborative effort.
In addition to modifying its manufacturing techniques to produce Shed Less, Polartec has installed vacuum and filtering systems for surface finishing machinery to reduce the spread of fiber fragments. The company also upcycles all fabric waste to be used in other products.
Polartec 200 Series Fleece is the first fabric to benefit from this new manufacturing process. The Shed Less Fleece is currently available in the United States and the technology will be applied to other fabric platforms and worldwide manufacturing locations in the near future.
---
For more information about Polartec's Shed less, please visit Polartec.com.
---
March/April 2023