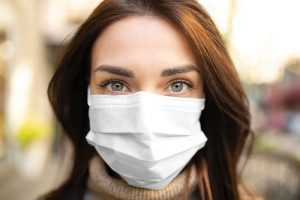 Ascend's Acteev™ offerings combine the performance of nylon 6,6 with the protection of zinc.
By Rachael S. Davis,Executive Editor
When Houston-based Ascend Performance Materials introduced its patent-pending Acteev™ technology last year, the company touted the odor-fighting properties of the nylon textile resin when used in textile, apparel and filtration applications. However, the onset of the COVID pandemic created additional potential for the Acteev.
"Although we introduced Acteev officially in October of last year, our technology had already been developed for nearly five years," said Alison Jahn, vice president, global communications and external affairs. "When the pandemic hit a few months later, we knew our technology could be used for a much larger purpose because Acteev's antimicrobial technology is built into the polymer."
The Ascend technology uses zinc, which differs from other antimicrobial products that often incorporate silver as the active ingredient. The zinc is embedded in the polymer matrix during manufacturing, not applied as a coating or treatment, which results in a permanent, washfast application when turned into woven, knit, or nonwoven articles. Nylon 6,6 is hygroscopic and attracts moisture, which in turn, activates the zinc ions.
"The embedded zinc in its ionic form is a powerful inhibitor of bacterial growth," said Dr. Vikram Gopal, Ascend's senior vice president of technology. "Zinc is an essential element needed for bacterial growth, so bacteria readily allows it inside the cell body. But the zinc ion out-competes other essential elements such as manganese and magnesium and chokes their ingestion channels," he said. "Without those minerals, the microbes can't grow or reproduce." In addition, "Zinc is more environmentally friendly than silver and is labeled by the FDA as GRAS or 'generally recognized as safe,'" Jahn noted.
Ascend has grown the brand adding Acteev Protect™ and Acteev Biodefend™ names for the applications. Acteev Protect is specially formulated to guard against mildew, fungi and other microbe growth in everyday applications such as consumer masks, scrubs, apparel and work uniforms. Acteev Biodefend was developed for medical device applications including Level 1-3 surgical masks, surgical scrubs, sheets and medical grade filtration applications.
Ascend has submitted its first FDA 510(k) for clearance to market Acteev in the United States in a surgical mask under the Acteev Biodefend name. According to the company, independent lab tests have shown "Acteev materials to achieve greater than 99 percent efficacy at deactivating bacteria, fungi and viruses, including SARS-CoV-2."
"Customers can purchase Acteev Protect in various forms including knit, woven, nanofiber, microfiber and spunbond constructions," Jahn said. "It's also available in resin form for use in engineered plastics applications. Ascend manufactures all these form factors at our manufacturing locations in the United States."
Most recently, Ascend launched the Acteev Protect Nonwoven mask, the first product in a series of planned Acteev product introductions. "The nylon Ascend makes is durable enough to be used under the hood of a car, but when it's spun into fibers, it can be woven or knitted into fabrics that are soft and silky," said Dr. Lu Zhang, who joined Ascend earlier this year as vice president and leader of the Acteev business. "Combined with our antimicrobial Acteev technology, our fabric makes an Acteev Protect Nonwoven Mask more breathable, more comfortable and more wearable than anything else we've encountered in the market."
"With Acteev, we have cracked the code of balancing top physical performance with antimicrobial protection," Dr. Gopal said.
---
For more information about Acteev™ by Ascend, contact Joseph Menner 713-315-5720; jmenne@ascendmaterials.com; acteev.com.
---
September/October 2020