Charlotte, N.C.-based American Dornier Machinery Corp. appointed Oliver Meier executive vice president.
Germany-based Kelheim Fibres has named Mark von der Becke sales director; and Dr. Marina Crnoja-Cosic will add responsibilities for marketing and communications to her existing role of director of new business development. The company also announced Matthew North is retiring after almost 30 years with Kelheim.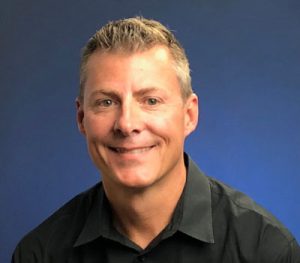 Glen Raven Inc., Burlington, N.C., has announced Bret Kelley as the new president of its Trivantage LLC distribution business, effective January 1, 2024. He will succeed Steve Ellington who is retiring.
Frankfurt, Germany-based Messe Frankfurt GmbH has named Magrit Herbeth director of the home textiles segment of Heimtextil, effective September 1, 2023. She joins Bettina Bär, who has been responsible for the home textiles segment since September 2022, in a dual leadership role.
At its Joint Annual Meeting with the Fiber Buyers Groups, the Southern Textile Association (STA) elected Charles Poston, Klüber Lubrication, president for a one-year term. Glen Raven's Evans Tindal was elected first vice president; Nava Technologies' Nathan Fisher was elected second vice president; Devin Steele was reelected secretary/treasurer; and Nathan Evans, The Seydel Companies, was named member-at-large.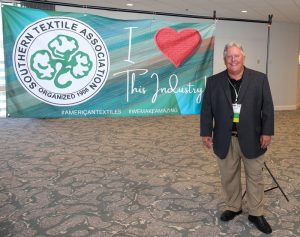 In addition, the following people were elected to the Board of Governors for four-year terms: Palmer Blair Jr., Dillon Yarn Corp.; Tim Manson, Meridian Specialty Yarn Group; Oliver Meier, American Dornier; Thomas Poston, Daikin America Inc.; Tina Rogers, Techmer PM; and Randy Smith, Mount Vernon Mills. During its meeting, STA also presented the following awards: The Steve Epps Lifetime Service Award to Lyman Hamrick, Hamrick Mills; David Clark Award to Ed Cox, Burlington Fabrics/Elevate Textiles; and the George Abbott Membership Award to Matt Llewellyn, Stoll by Karl Mayer.
Chris Carr was elected president of the England-based Society of Dyers and Colourists.
Spartanburg, S.C.-based Milliken & Company has appointed Patrick Keese executive vice president and president of the company's floor covering business.
Lars Lidman has joined Sweden-based Coloreel as vice president, Global Sales.
Crowley, Jacksonville, Fla., has named Eric Cunningham vice president of Shared Services where he will focus on growing the company's business relationships in the United States, Central America and other strategic markets.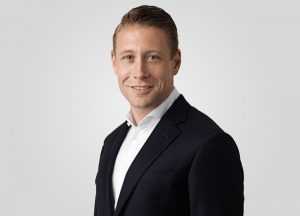 The board of directors of Switzerland-based Rieter Holding Ltd. has named Oliver Streuli CFO of Rieter Group effective August 1, 2023.
The American Cotton Shippers Association, Memphis, Tenn., promoted Shea Ishee
to vice president.
Timo Pape has joined New Zealand-based TMC Ltd. as director, Business Development Europe.
Switzerland-based industrial laundry company Gotli Labs AG has named Robert Tye COO.
Chad Altbaier and David Wang have been appointed co-CEOs of Standard Fiber, Foster City, Calif.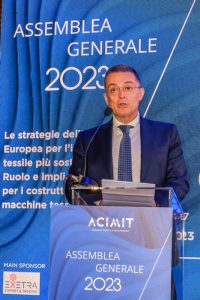 Marco Salvadè, president of Italy-based Salvadè S.r.l., was appointed the new president of the Association of Italian Textile Machinery Manufacturers (ACIMIT).
Cindy Kaufman was named vice president of marketing for Mannington Commercial, Calhoun, Ga.
New York City-based Stylitics has appointed Juliana Prather chief marketing officer.
Carhartt, Dearborn, Mich., has named Tara Roemke vice president of global merchandising.
July/August 2023