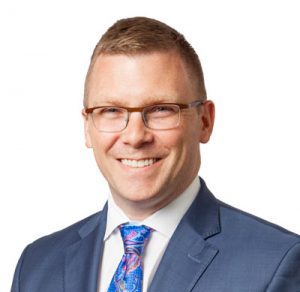 MINNEAPOLIS — February 2, 2023 — Matt Dunbar has been named president of Cargill's cotton business within the company's North American agricultural supply chain effective March 1. Dunbar will be responsible for driving Cargill's end-to-end strategy in the cotton space.
Dunbar has more than 14 years of experience in the financial industry, with a focus on commodity risk management, leading customer relationships, sales strategy and team development. He joined Cargill in 2008 and has held multiple positions with Cargill Risk Management, where he has managed teams in Latin America, EMEA and North America. He earned his undergraduate degree from Boston College and an MBA at the University of St. Thomas.
"It's a huge honor to have been appointed Cotton Managing Director at Cargill. I'm very excited to be moving to Memphis and working with the team. I strongly believe that together we will continue driving even more value for our customers on both ends of the supply chain," shared Dunbar.
Posted: February 2, 2023
Source: Cargill