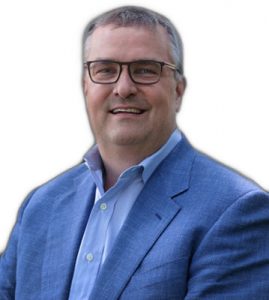 NEW YORK CITY— May 2, 2022 — Chilewich today announced the appointment of John McPhee, an accomplished leader and entrepreneurial executive, to succeed Joe Sultan as CEO. In addition to assuming day-to-day leadership of the company, effective immediately, McPhee has joined the Chilewich board of directors.
McPhee joins Chilewich from contemporary footwear company Sam Edelman, where he served as president beginning in February 2020 and successfully steered the $200 million business through unprecedented times. He previously spent a decade as president of Design Within Reach, the modernist furniture retailer he bought, transformed, and sold to Herman Miller in partnership with John Edelman, who is also a member of the Chilewich board of directors. Longtime business partners, McPhee and Edelman have built their careers around impactful execution, propelling Design Within Reach to new heights and linking it indelibly with a global design powerhouse.
"John McPhee is the best executive to lead Chilewich into its next chapter while remaining true to what we stand for — original design," said Founder and Creative Director Sandy Chilewich. "He is an outstanding leader with broad retail and trade experience, uniquely deep knowledge of our industry, and an extraordinary history of managing and growing design-driven brands."
"I've admired the creativity and ingenuity of Chilewich for a long time, and there couldn't be a better company for me to join," McPhee said. "Chilewich is what I like to call 'a startup with scale,' where I can bring my entrepreneurial expertise in e-commerce, branding, retail, real estate, and team building to lead this great organization to worldwide success."
"We are thrilled to welcome John into the chief executive role," said Joe Sultan, who served as CEO since joining the Company in 2001. "He comes aboard at an ideal time to build upon the momentum we have built across all parts of our business, from our strong presence at retail and wholesale to our thriving Contract, Hospitality, and Transportation divisions. There are even greater opportunities ahead of us, and we are confident in John's ability to unlock them."
In their ongoing roles as members of Chilewich's board of directors, Sultan and Sandy Chilewich will work closely with McPhee and John Edelman to ensure a smooth leadership transition. The four have known one another for decades.
"I'm excited to be rejoining forces with John, Sandy, and Joe to grow this iconic company into a worldwide success," McPhee said. "There is tremendous opportunity for this brand, and I'm excited to be working with this talented team and taking the organization to the next level."
John McPhee
McPhee has extensive experience in leading companies to profitability and increased market share, with proven success in new market identification and strategic positioning for retail, consumer, and business-to-business organizations. As president of Sam Edelman, McPhee steered the company through unprecedented times in the fashion industry, maintaining profitability and substantially increasing its direct-to-consumer business while also boosting its performance at wholesale.
Prior to joining Sam Edelman, McPhee was president of Design Within Reach, where he transformed the retailer, taking it from substantial losses to profitability within 18 months. Herman Miller acquired a majority in 2014, and McPhee led DWR as an independently operated subsidiary, successfully integrating it with Herman Miller's consumer business and negotiating its investments in HAY. His previous experience includes senior management roles at Edelman Leather, Candie's, and Sam & Libby.
McPhee is a member of the Parsons School of Design Board of Governors and an emeritus member of the Santa Clara University Board of Regents. He previously served on the Board of Directors of HAY. McPhee earned a bachelor's degree in history from Santa Clara University.
Posted: May 2, 2022
Source: Chilewich