Spartanburg, S.C.-based Milliken & Company recently presented The Roger Milliken Award to Jeff Price and Gary Newman. The award is given to associates who have "created lasting, changing and measurable differences within the company and [have] built a legacy of their own within the organization by creating lasting and measurable differences that have contributed to business success while being a role model of Milliken values as part of their performance." Milliken also recently named Shri Parikh president of its Healthcare Business and executive vice president of the company.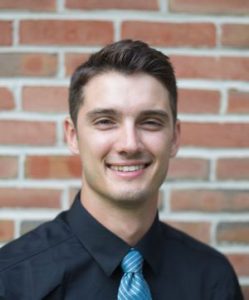 Quinn Houser has joined Organic Dyes and Pigments LLC, Lincoln, R.I., as a business development representative for mid-Atlantic states.
Delta Apparel Inc., Greenville, S.C., has named Simone Walsh vice president, CFO and treasurer.
This E. Schneider announced his intent to retire from the board of directors at Rieter Holding AG, Switzerland, at the next Annual General Meeting in April. The board will propose Sarah Kreienbühl and Daniel Grieder for election to the board.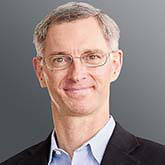 Michelman, Cincinnati, recently announced a number of executive leadership changes as follows: Dr. Richard I. "Rick" Michelman is the new president and CEO; Andrew Michelman, chief business development officer and executive vice president, Asia and Fibers & Composites, has expanded his role with leadership responsibilities for the company's Americas region and Coatings business segment; Paul Griffith, chief marketing officer and executive vice president, EMEA and Agriculture, will also lead the Printing & Packaging business segment; CFO Jason Wise will assume the role of chief financial & risk officer responsible for the direction and operations of Michelman's Finance, Accounting, Legal, Regulatory, and Environmental Health & Safety functions; and Kreg Keesee will continue as COO. Outgoing President and CEO Steve Shifman transitioned to executive chair.
The Cary, N.C-based Association of the Nonwoven Fabrics Industry (INDA) hired Anthony "Tony" Fragnito as COO. He will take a leadership role in financial operations, updating INDA's technology platform, and implementing the association's Strategic Plan.
Craige Murray, executive vice president of Operations for Navis TubeTex, Lexington, N.C., recently retired after 32 years with the company. Mark West was promoted to executive vice president of Engineering and Operations, with additional responsibilities for global manufacturing and supply chain activities.
Toronto-based Canada Goose named Paul Cadman president for its Asia-Pacific (APAC) division. Cadman will oversee all business activities including commercial, financial and marketing in the APAC region.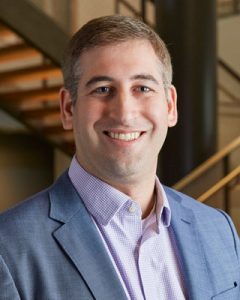 Marc Austein has joined Glen Raven Inc., Glen Raven, N.C., as vice president of Corporate Development. He is responsible for identifying and implementing growth strategies for the company including new acquisitions and partnerships.
Texo Trade Services, the Netherlands, has hired Matt van Aalderen as international sales manager.
Germany-based Mahlo GmbH & Co. KG reports that Alan Lavore, CEO of Mahlo America Inc., and Michel Bruni, CEO of Mahlo Italia recently celebrated milestone anniversaries with the company. Lavore has been with the company for 25 years, and Bruni for 40.
England-based Global Inkjet Systems (GIS) named Steve Williamson engineering director.
Lisa Donohue was elected to serve on the board of directors at San Francisco-based Gap Inc.
The American Association of Textile Chemists Colorists (AATCC) awarded Elizabeth A. Eggert its Harold C. Chapin Award winner in recognition of her outstanding service to the organization in the area of test method research and development. In addition, Louann Spirito received the AATCC Technical Committee on Research (TCR) Service Award for 2021. She was recognized for her lead role and support on the M14 Face Covering Monograph.
Unifi Inc., Greensboro, N.C., recently elected Rhonda Ramlo to its board of directors.
Portland, Ore.-based Columbia Sportswear Co. named Andrew Burns vice president, Investor Relations and Strategic Planning.
January/February 2022