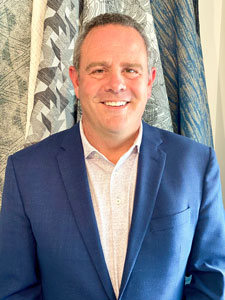 The Crypton Companies®, Bloomfield Hills, Mich., named Brian Burke vice president of product development for Abercrombie Textiles, Mooresboro, N.C.
Germany-based International Federation of Knitting Technologists (IFKT) has expanded its activities into Mexico and appointed Hitesh Kumar Sharma president of the IFKT national section in Mexico, in addition to his existing sections of North America and Canada.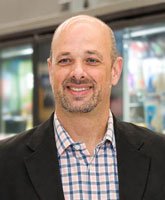 Greg Hall has joined HanesBrands, Winston-Salem, N.C., as chief consumer officer. In addition, HanesBrands announced the retirement of Chief Administrative Officer, General Counsel and Corporate Secretary Joia M. Johnson. She plans to retire May 2021.
The International Textile Manufacturers Federation (ITMF), Zurich, elected its board members for the 2020-2022 term during its recent hybrid annual conference. Ruizhe Sun, China National Textile and Apparel Council president, was elected ITMF president. K.V. Srinivasan, India, and Juan Parès, Spain, were elected ITMF vice presidents. Earnesto Maurer, Switzerland, was elected treasurer; and Loek de Vries, The Netherlands; Michelle Tjokrosaputro, Indonesia; and Mohammad Kassem, Egypt, were reelected to the board. New board members elected are Mustafa Denizer, Turkey; Uday Gill, Thailand/Indonesia; Salman Ispahani, Bangladesh; Suchita Jain Oswal, India; Taejin Kang, Korea Rep.; and Yingxin Xu, China. Rafael Cervone, Brazil; John Cheh, Hong Kong; Andrew Macdonald, Brazil; and Muharrem Kayhan, Turkey; were co-opted as board members. In addition, Kihak Sung, Korea Representative, was elected Honorary Life Member of the Federation in recognition of his outstanding contribution to ITMF as vice president from 2016-2018 and president of ITMF from 2018-2020.
Textile Exchange, Lubbock, Texas, has named La Rhea Pepper CEO and Claire Bergkamp COO.
The founder and chairman of Fi-Tech Inc., C.L. "Lee" Bassett, recently passed away at the age of 82. Opened in 1972 and based in Richmond, Va., the company grew from a small manufacturers representative firm for the man-made fibers industry into an advanced supplier of polymer, man-made fiber, nonwoven, textile, converting, perforating and tobacco technologies. Bassett retired from the company in 2012 leaving his two sons, Jeffrey and Todd, to run the company as managing directors. His daughter, Julie, serves on the company's board of directors.
Jason Johnson was promoted to technical sales and business development director at Allertex of America Ltd., Cornelius, N.C.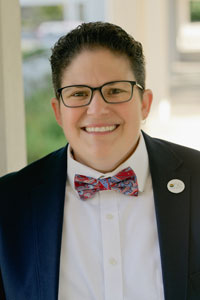 Dalton, Ga.-based Shaw Industries Group Inc. has promoted 25-year company veteran Kellie Bellew to vice president of global sustainability.
New York City-based Calvin Klein Inc., a wholly owned subsidiary of PVH Corp., named Jessica Lomax executive vice president, global head of design.
Vancouver, British Columbia-based lululemon athletica inc. recently named Meghan Frank CFO. She is the company's first female CFO. Lululemon also appointed Loop Capital Markets President Kourtney Gibson to its board of directors.
Amsterdam-based Tommy Hilfiger, a PVH Corp. company, has appointed Avery Baker president and chief brand officer.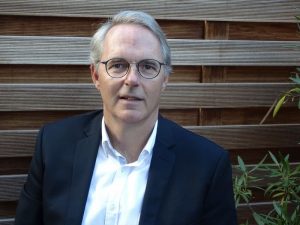 Dollfus-Muller CEO Hugues Schellenberg was recently elected president of the French
Textile Machinery Manufacturers Association (UCMTF), Paris. He replaces Bruno Ameline who retired.
The American Floorcovering Alliance (AFA), Dalton, Ga., named a new board of directors at its 41st annual membership meeting. Piedmont Carpets' Paul Yacobucci stepped down as president and is replaced by John Karr, ProdTek. Yacobucci will serve as vice president. Jim Shaheen, Shaheen Carpets, will continue to serve as secretary/treasurer. Charlie Armitage, Sellers of US; Mark Krueger, Nichols, Cauley & Associates; and Rex Jones, Essex, will continue to serve on the board. AFA also added two new board members: Eric Ruppert, Engineered Floors; and William Thornton, Tarkett Sports.
Asheesh Saksena has joined the senior leadership team at Gap Inc., San Francisco, as chief growth officer. Sandra Stangl has joined the company as president and CEO of Banana Republic.
November/December 2020