Service Thread, Laurinburg, N.C., has appointed Jay Todd CEO.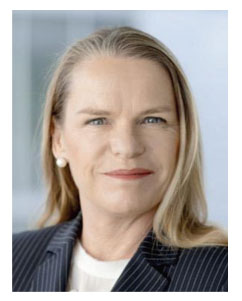 Heike van de Kerkhof recently succeeded Alexander Wessels as CEO of Switzerland-based Archroma. Wessels will continue as vice chairman of the board of directors and also has assumed an advisory role within SK Capital working across its portfolio of products.
Materials company NFW, Peoria, Ill., has hired Oihana Elizalde asgeneral manager of its Mirum business unit.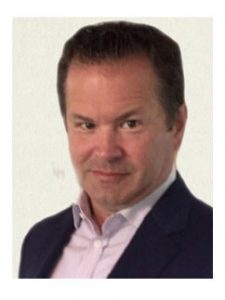 Bart Krulic has joined Palmetto Synthetics LLC, Kingstree, S.C., as executive sales director.
Pittsburgh-based PPG has appointed Kevin R. Walling chief human resources officer.
Voxel8, Somerville, Mass., has named Dr. Friedrich "Fred" von Gottberg, president and CEO. He was also appointed to the board of directors for the multi-material digital footwear and apparel manufacturing company.
Boston-based Sappi North America Inc. has promoted Tom Radovich to managing director of its Cloquet Mill located in Cloquet, Minn.
Jeff Papalia was named vice president of MMI Textiles Inc., Westlake, Ohio. Reporting directlyto President Amy Bircher, he will be strategically located in North Carolina. The company's directors — Nick Rivera, directorof operations; Shawn McCollum, director of sales; and Debbie Grant, director of marketing and business services — will report to Papalia.
The Davlyn Group, Spring City, Pa., has named Jeff Zola vice president of marketing, and Michael Braswell director of engineering.
Dr. Douglas Edwards has joined Electronics For Imaging Inc. (EFI), Fremont, Calif., as chief technology officer.
England-based Xaar Plc has named Ian Tichias CFO and director of the board, effective March 1, 2020.
Vancouver, British Columbia-based lululemon athletica inc. has appointed Nikki Neuburger chief brand officer. She is part of the company's senior leadership team and reports to CEO Calvin McDonald.
Tom Chu was named regional president of PVH Asia Pacific. He reports to Stefan Larsson, president, PVH Corp., New York City.
Italy-based Durst has appointed Dr. Stefan Kappaun segment manager for industrial textile printing. As a member of Durst's executive team, he is responsible for strategic direction in home textiles, clothing and accessories; and will act as the connecting link between his segment and Durst's large format segment. He also heads the ink business for all segments as executive vice president, Inks & Fluids.
Casandra W. Robinson and Carol Pollack-Nelson have joined the ASTM International board of directors. Both women will serve a three-year term on the W. Conshohocken, Pa.-based organization's board.
Brawer Bros. Inc., Hawthorne, N.J., has named Mike Hopkins technical director.
Dr. Don Jones, director of agricultural research – Breeding and Genetics for Cary, N.C.-based Cotton Incorporated, is the recipient of the 2019 Cotton Genetics Research Award. The honor was conferred during the 2020 Beltwide Cotton Improvement
Conference.
Winston-Salem, N.C.-based HanesBrands has announced that its Chief Accounting Officer and Controller M. Scott Lewis was named interim CFO while the company conducts a search for a candidate to fill the CFO vacancy.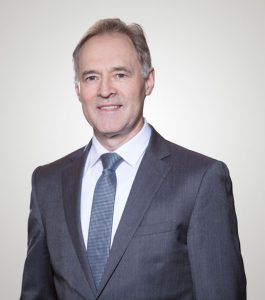 The board of directors of Belgium-based DOMO Chemicals has named Yves Bonte as the successor to CEO Alex Segers. Bonte was also appointed chairman of the board. Segers will continue to play a role as Domo merges into one company with the recently acquired European Performance Polyamide business of Solvay.
San Francisco-based Levi Strauss & Co. (LS&Co.) reports Roy Bagattini, executive vice president and president of Levi Strauss Americas, has left LS&Co. to take on a group CEO position. Executive Vice President and President of Direct-to-Consumer Marc Rosen was named executive vice president and president for Levi Strauss Americas. He will maintain his leadership role of the Direct-to-Consumer business.
January/February 2020