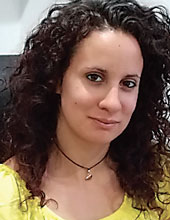 Los Angeles-based Tukatech Inc. has named Marta Maiandi director of Tukatech Europe. Based in Italy, she will be responsible for engineering, sales and support for Tukatech users throughout Europe.
New Brunswick, N.J.-based Greenville Colorants has appointed Blake Webb warehouse and inventory manager for its Global Textile Group's new facility in Dalton, Ga.
The Crypton Companies, Bloomfield Hills, Mich., has hired Janna Sendra as director for Fabric Design and Merchandising for Crypton. In addition, Paul Vuocolo has joined the company as website administrator and digital manager.
Madeira USA has named Stephen Sacco to the new position of director of finance.
David Ludd has joined Portsmouth, N.H.-based Coolcore as vice president of global marketing.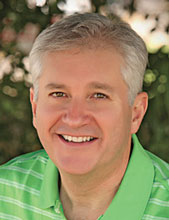 Elon, N.C.-based Hohenstein Institute America has named John Frazier senior technical director. Frazier is based in Oregon and will support footwear and apparel clients across North America.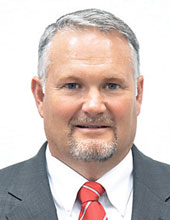 Scott A. Malcolm was named to the newly created position of senior vice president of operations at Valdese, N.C.-based Valdese Weavers. In addition, Janet S. Kuck was named CFO and will succeed Snyder Garrison who is retiring as CFO, but will continue as chairman of the board of Valdese Weavers' parent company CV Industries. In other Valdese Weavers people news, Steve Lindsay has retired after a 30-year career with the company.
Germany-based Sympatex Technologies GmbH has hired Dr. Rüdiger Fox as CEO and management spokesman. Haiko Stüting will continue as commercial manager.
Harlow Frederick Dodge was named COO of Wellford, S.C.-based Leigh Fibers Inc. and ICE Recycling.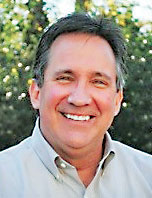 Alan Fenno has joined Rubberlite Inc., Huntington, W.Va., as marketing development manager-coatings. He will help promote and grow the company's rotary screen coating, printing and lamination capabilities.
High Point, N.C.-based Culp Home Fashions has appointed Jeff Tsacoumangos director of Quality Assurance and Continuous Improvement. He will report directly to President Iv Culp.
Cary, N.C.-based Cotton Incorporated has announced the following four honorees will be inducted into the 2016 Cotton Research and Promotion Hall of Fame: William A. "Bill" Baxter; the late Jack S. Hamilton; Kent Nix; and J. Nicholas "Nick" Hahn.
The Washington-based Organic Trade Association has selected the farmers of the Texas Organic Cotton Marketing Cooperative (TOCMC) to receive the Organic Farmer of the Year Leadership Award. Jimmy Wedel, TOCMC president and member of OTA's Farmer's Advisory Council, will be among the farmers present at an upcoming ceremony to accept the award.
September/October 2016