Brookfield, Wis.-based Colordyne Technologies has named Brian Connolly vice president, sales and marketing.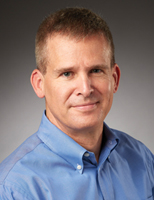 Connolly
Ali Akdag has been named head of the Technical and Environmental Department at CIRFS — the European Man-Made Fibres Association.
Spain-based Nylstar has appointed Ivan Lago to the newly created position of Meryl® Yarns Business Unit manager.
Gene Denny-Lybbert has joined Simparel Inc., New York City, as strategic account manager. Denny-Lybbert will operate out of his home in Atlanta.
New York City-based Alvanon Inc. has named fashion designer Rosie Assoulin to its Mentorship Program.
Switzerland-based Sukano AG has named Thomas Bernhardt CEO and chairman of the management.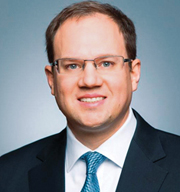 Bernhardt
Switzerland-based Sanitized AG has named Stefan Müller global head of sales for the Polymers and Textiles division.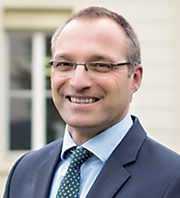 Müller
Steven Falloon has joined Omnova Solutions, Beachwood, Ohio, as general manager, Performance Materials.
Finland-based Suominen has added three new product development engineers to its team — Johanna Siren, Avinav Nandgaonkar and Nasim Farahbakhsh. In addition, the company appointed Ernesto Levy senior vice president, Convenience business area.
Simon Dakin has joined United Kingdom-based Advanced Dyeing Solutions/Roaches International as sales manager for quality control, dyeing equipment and autoclave thermosetting products and services.
Trion, Ga.-based Mount Vernon FR has appointed Peggy Holcomb director of protective fabric sales and support; and Cameron Hood protective fabric sales representative.
November/December 2015