Cuyahoga Falls, Ohio-based Americhem Inc. has appointed Thomas Weigl president and managing director for Americhem's Europe, Middle East and Africa region.
Aurora Specialty Textiles Group Inc., Aurora, Ill., has promoted Dan LaTurno to president. Bob Matz is now CEO.
Tolland, Conn.-based Gerber Technology has named Karsten Newbury vice president and general manager, Software Solutions.
Chattanooga, Tenn.-based The Dixie Group has appointed William F. Blue Jr. to the Board of Directors.
Los Angeles-based Tukatech Inc. has named Umesh Gaur president, Tukatech, Asia.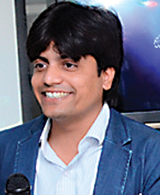 Gaur
Wichita, Kan.-based Invista has added Jonathan D. "J.D." Long to its Cordura® brand military marketing team.
Michael Berlin has joined CVC Thermoset Specialties, a business group of Cuyahoga Falls, Ohio-based Emerald Performance Materials, as product line manager for Hypro™ reactive liquid polymers.
Santa Clara, Calif.-based Rennovia Inc. has appointed Michelle Cheung CFO.
Switzerland-based Saurer Group has appointed Dr. Martin Folini CEO for the Schlafhorst and Zinser spinning brands.
ASTM International, West Conshohocken, Pa., has elected Katharine E. Morgan president, effective February 1, 2017, to succeed current president James A. Thomas upon his retirement. Morgan will take the position of executive vice president on March 1, 2015, and will work closely with Thomas until his retirement to ensure a smooth transition in leadership for the organization.
Paris-based Lectra has appointed Jean-Maurice Férauge as director, Lectra Japan.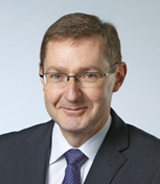 Férauge
Kathie Leonard, president and cofounder, Auburn Manufacturing Inc. was invited by Senator Angus King, I-Maine, to attend the 2015 State of the Union Address.
January/February 2015