The Hohenstein Institute
, Germany, has awarded
Willy Bogner
, Willy Bogner GmbH & Co. KGaA, the Otto Mecheels Medal for his
services and innovations in the textile industry.
Switzerland-based
OC Oerlikon Management AG's Board of Directors has appointed
Brice Koch, Ph.D., group executive officer effective Jan. 16, 2014.
The
Carpet and Rug Institute (CRI), Dalton, Ga., has given the Joseph J. Smrekar
Memorial Award to
Eric Nelson, Interface Inc.; and
Russ DeLozier, J&J Flooring Group. The award recognizes exemplary service to
the carpet and rug industry. CRI also has elected the following to the Board of Directors:
Marc Ammen, Universal Fibers Inc.;
Andrea Greenleaf, Royalty Carpet Mills; and
Karel Vercruyssen, Beaulieu Group LLC. CRI also has elected
Jim Kirkpatrick, Shaw Industries Group Inc., treasurer.


The
American Association of Textile Chemists and Colorists (AATCC), Research Triangle
Park, N.C., has honored the following AATCC members for their contributions to the industry and
service to AATCC:
Henry D. DeWolf Jr., DeWolf Marketing Inc.;
Ian Russell Hardin, Ph.D., University of Georgia;
Jack B. Joffe, Vivitone;
George MacDonald Mackie (retired), Crompton & Knowles;
John Anthony Primiano (retired), Rhône-Poulenc;
George F. Ruppenicker Jr. (retired), Southern Regional Research Center,
Agricultural Research Service, U.S. Department of Agriculture;
Jerry G. Tew (retired), AATCC; and
Paul L. Weinle (retired), Collins & Aikman.
Switzerland-based
Rieter Group has appointed
Norbert Klapper CEO and head of the Spun Yarn Systems Business Group, effective
Jan. 1. 2014.
Paris-based
Lectra has named
B T Nagesh director, Lectra India; and
Eric Hubert deputy sales director, based in Paris.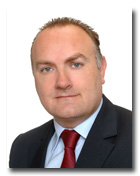 Hubert
Switzerland-based
Archroma has appointed
Stephan Sielaff COO.
Vancouver, Canada-based
Garmatex Technologies Inc. has named the
Hon. John D. Reynolds chairman of its Advisory Board.
Atlanta-based
Messe Frankfurt Inc. has named
Kathryn Fitts and
Dennis Smith presidents. Fitts will focus on finance and administration, and Smith
will focus on shows and operation.
The
Society of Dyers and Colourists (SDC), United Kingdom, has named
Rachel White, a textiles design graduate from the National College of Art and
Design, winner of the SDC International Design Competition 2013 for her work "Raw Colour."
Finland-based
Suominen Corp. has appointed
Reima Kerttula senior vice president, Flexibles.
Dallas-based
Goetz & Sons Inc. has named
Tena Cogswell marketing and procurement manager for fibers/textile waste in the
Greenville office.
Pearl River, N.Y.-based
Hunter Douglas North America has promoted
Ron Kass to president and COO, effective Jan. 1, 2014.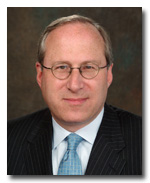 Kass


Deloitte, Cincinnati, has presented the Carl H. Lindner Award for Entrepreneurial
and Civic Spirit to
Gary Heiman, president and CEO of Standard Textile, Cincinnati.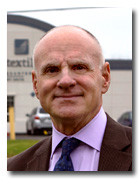 Heiman


The Atlanta-based
American Apparel Producers' Network (AAPN) has named
Jack Mathews, Plains Cotton Cooperative Association, secretary/treasurer of its
2013-14 Board of Directors, and has elected the following members to the Board:
Lynne Sprugel, Academy Sports & Outdoors;
Alfredo Frech, Industrias Merlet SA de CV;
Kevin Williams, Coville Inc.; and
Jeff Streader, Marlin Equity Partners.
Ferndale, Wash.-based
Samson Rope Technologies Inc. has promoted
Ton Bon to CEO, to succeed Steve Swiackay, who will return at the end of 2013.
November/December 2013