The
Technical Association of the Pulp, Paper, Packaging and Converting Industries
(TAPPI), Norcross, Ga., will present the 2011 TAPPI Herman L. Joachim Distinguished
Service Award to
Peter Wallace on May 3, 2011.
American Textile Co., Duquesne, Pa., has named
Lance Ruttenberg president.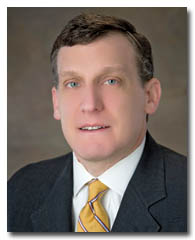 Ruttenberg
Shaw Industries Group Inc., Dalton, Ga., has named
Paul Murray vice president, Sustainability and Environmental Affairs.
Lectra, Paris, has appointed
Edouard Macquin worldwide sales director; and
Adriana Vono Papavero managing director, Lectra South America.
The
National Retail Federation, Washington, has promoted
Carleen Kohut to COO, and
Susan Newman to senior vice president, conferences; and has named Mike Gatti
senior vice president, member relations.
Unifi Inc., Greensboro, N.C., has appointed
William L. "Bill" Jasper chairman of the Board of Directors and
R. Roger Berrier Jr. president and CEO.
Pratt Institute, New York City, will present the 2011 Pratt Institute Fashion Icon
Award to
Hamish Bowles on April 27, 2011. Pratt Institute fashion design student
Ruby Gertz has received a $25,000 YMA Fashion Scholarship Fund (FSF) Geoffrey
Beene National Scholarship Award.
Paola Ricardo and
Danielle Ryan, also fashion design students, have won $5,000 general FSF awards.
Cotton Council International (CCI), Memphis, Tenn., has elected
John Mitchell 2011 president.
Huntsman Corp., The Woodlands, Texas, has appointed
Stu Monteith president, Performance Products division.
Summerville, S.C.-based
Thrace-LINQ Inc. has named
James H. Brown quality assurance manager, process improvement.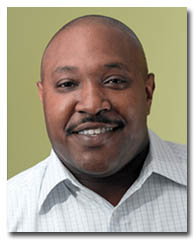 Brown
Outlast Technologies Inc., Boulder, Colo., has promoted
Ashley Tilman to marketing manager.
Toronto-based
Thomson Research Associates has named
Glenn Runciman president.
March/April 2011