Australian Wool Innovation Ltd.
, Australia, has appointed
Stuart McCullough
acting CEO.
The Norcross, Ga.-based
Technical Association of the Pulp, Paper, Packaging and Converting Industries
(TAPPI) has named
Frank J. Sutman, Ashland Hercules Water Technologies; and
Ronald Van Gilder, Sappi Fine Paper NA, as 2010 TAPPI Fellows.
Miami-based
Empire Investment Holdings has appointed
Shannon C. Marshall CEO and
Scott M. Sannes CFO of Polyester Fibers LLC, Conover, N.C.
Switzerland-based
Vortex Valves GmbH has appointed
Oliver Küng sales manager.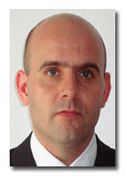 Oliver Küng


New York City-based
24 Seven Inc. has named
Bob Nahas vice president.
The
American Apparel and Footwear Association, Arlington, Va., has named
Killick Datta, International Brand Partners LLC, chairman of the Board of
Directors.
Stylesight, New York City, has awarded the top three prizes in the international
Stylesight Student Print Competition for the spring/summer 2011 season to the following textile
design students from Philadelphia University:
Soo Kyung Joung, first place;
Arpita Kohli, second place; and
Jullanar Abdul-Zahir, third place.
Wichita, Kan.-based
Invista has appointed
Derek Young global sustainability manager, Invista Performance Surfaces and
Materials.
Germany-based
Invista European Polymer & Resins GmbH has named
Ottmar Schmidt general manager.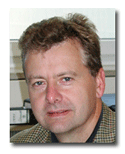 Ottmar Schmidt


Duluth, Ga.-based
Nordson Corp.'s Adhesive Dispensing Systems Group has promoted
George Porter to vice president, North American Adhesives sales and service;
John Schnarr to director, strategic marketing; and
Alan Ramspeck to manager, product management. Nordson also has named
David Titone director, business development and sales operations.
The
Hohenstein Institute, Germany, has presented the 2009 textil+mode Innovation Award
to
Gregor Hohn,
Elisabeth Holzer and
Michael Sontag.
Agriculture Secretary
Tom Vilsack has appointed the following new members to the Memphis, Tenn.-based
Cotton Board for a three-year term:
Jeff Posey, producer, Texas;
Teel Warbington, producer, Georgia;
Kimberly Pettit, importer, North Carolina; and
Monica Gorman, importer, Pennsylvania. Vilsack also has appointed the following
new alternate members for three years:
Adam Hatley, producer, Arizona;
Mark Wright, producer, Texas;
Craig Brown, producer, Mississippi;
Jonathan Brewer, importer, California; and
Chris Fisher, importer, Wisconsin.
The Research Triangle Park, N.C.-based
American Association of Textile Chemists and Colorists (AATCC) has announced the
winners of the 2010 AATCC Concept 2 Consumer® (C2C) Student Design Competition. In the Fabric
Design Challenge, first place went to
Sarah Buck Mueller, Drexel University, for "Shamanism-Spirit of the Summer"; and
second place to
Laura Jefferson, University of Wisconsin, Madison, for "Seaside Serenity." For the
Product Design Challenge,
Courtney Fitzpatrick, Cornell University, won first place for "Hot Hot Hot"; and
Emily B. Parks, Illinois State University, won second place for "Tide Me Over."
Waxman Fibres Ltd., England, has promoted
Peter Seward to technical director.
Saddle Brook, N.J.-based
Unilux Inc. has named
Matthew Runo senior engineer.
Germany-based
assyst GmbH has added
Dr. Jürgen Rudolph to its PLM team.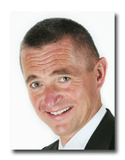 Jürgen Rudolph
Montreal-based
Visual 200 International Inc. has named
Eric Dahan director of sales for Retail PLM. The company also has established a
strategic partnership with
Joe Facenda, under which he will market, implement and support the company's
solutions in the Western United States.
Elon, N.C.-based
Elon University has awarded the Frank S. Holt Jr. Business Leadership Award to
Allen E. Gant Jr., Glen Raven Inc.
Peabody, Mass.-based
TÜV SÜD America Inc. has named
Scott Griggs general manager, consumer goods and retail services; and
Dan Pacheco account manager, consumer goods and retail services.
Lawrenceville, N.J.-based
Datacolor has appointed
Tae Park chief technology officer and vice president, product engineering.
Dalton, Ga.-based
Shaw Industries Group Inc. has named
Bob Burton divisional vice president, Tuftex product management and marketing.
The
National Textile Association (NTA), Boston, has elected the following officers for
2010-2011:
Roger Berkley, Weave Textiles LLC, chairman;
George Shuster, Cranston Print Works Co., vice chairman;
Karl Spilhaus, NTA, president and secretary;
Hank Truslow Jr., Sunbury Textile Mills, vice president; and
Henry Truslow, Sunbury Textile Mills, treasurer. NTA also elected the following
directors for 2010-2011:
Charles Adams, Victor Group Inc;
Justin Barnett, Highland Industries Inc.;
John Bishop, Pendleton Woolen Mills;
Kathi Dutilh, Milliken & Company;
Rick Osborne, Woolrich Inc.;
Steve Perry, Darlington Fabrics; and
Ed Ricci, Duro Textiles LLC. The association also has awarded
Alyssa Medeiros, a student at UMass Dartmouth, the NTA Bronze Medal for 2010.
Switzerland-based
Sanitized AG has named
Dr. Heinz Katzenmeier head of Innovation and Product Development and
Dr. Roland Harbig research and development manager, Textiles.
Dallas-based
Market Center Management Company has named
DeDe Anderson West Coast sales manager, GlobalTex: L.A. International Textile
& Sourcing Fair®.