Bristol, Va.-based
Universal Fibers Systems LLC's Board of Directors has appointed
Marc Ammen CEO.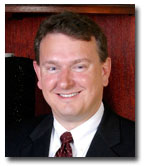 Ammen

Compton, Calif.-based
Crown Crafts Infant Products Inc. has promoted
Tracie Schor to vice president of marketing.
New York City-based
Jones Apparel Group Inc. has appointed
Mehmet Tangoren senior vice president of product development, Jeanswear Division.
Greenville-based
Frankl & Thomas Inc. has awarded its annual scholarship to
Collin Alexander, a sophomore at The Citadel.
The Netherlands-based
DSM Biomedical has named
Samuel Stupp,
James Kirkpatrick and
Wouter Dhert to its Biomedical Scientific Advisory Board.
Portland, Ore.-based
Naturally Advanced Technologies Inc. has appointed
Jeremy K. Jones to its Board of Directors.
The Boston-based
National Textile Association (NTA) has promoted
Jane Lomas to office manager.
August 2009