Philadelphia University
, Philadelphia, appointed
Marcia Meyers Weiss
visiting assistant professor in woven design.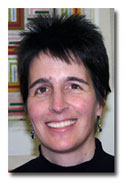 Meyers Weiss
Bristol, Pa.-based
Jones Apparel Group Inc. has promoted
Stacy Lastrina to executive vice president, marketing. Other recent appointments
at Jones Apparel include
Andrew Cohen to the new position of president, Wholesale Footwear and Accessories;
and
Heather Pech, president, Company-Owned Retail Footwear and Apparel.
Jack Gross was named group CEO for all denim and junior businesses; and
Barry Bates was appointed president, l.e.i. and Energie brands, reporting to
Gross.
Udo Skarke has joined
Erhardt + Leimer Inc., Spartanburg, as Textile Division manager for North America,
with a focus on web processes and straightening technology. The company also named
Dave Fincher assistant Textile Division manager.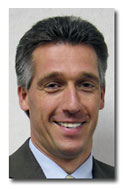 Skarke
Gaetano Sallorenzo has joined
The Warnaco Group Inc., New York City, as president and CEO for Europe and Asia of
the recently acquired Calvin Klein Jeans and Sportswear division.
Wichita, Kan.-based
INVISTA has appointed
Jeff Gentry chairman of the Board of Directors.
Jim Mahoney and
Mark Humphrey also have joined the board.
Mary Beth Jarvis, formerly communications director at Invista parent Koch
Industries, has been appointed vice president of public and governmental affairs for Invista.
Robert C. Skinner Jr. was elected chairman of St. Louis-based
Kellwood Co. He also will continue as president and CEO of the company.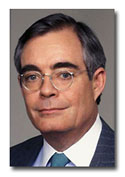 Skinner
The National Retail Federation, Washington, has hired
Kathleen Grannis as manager of media relations.
Daryl T. Bowman, Ph.D., professor of cotton breeding at North Carolina State
University, is the recipient of the 2005 Cotton Genetics Research Award conferred by the
Cotton Council of America, Memphis, Tenn.
Cliff Fox, Capron, Va.;
Joe Bostick, Golden, Miss.;
Lawrence Braswell, Raymondville, Texas; and
Wally Shropshire, Blythe, Calif., are the winners of the 2006
Farm Press/Cotton Foundation High Cotton Awards. The award recognizes farmers who
are dedicated to taking care of their land and protecting the environment while producing good
cotton crops.
Two retiring harvesting researchers –
W. Stanley Anthony, US Department of Agriculture's (USDA's) Agricultural Research
Service (ARS) Cotton Ginning Laboratory, Stoneville, Miss.; and
Alan Brashears, Cotton Production and Processing Research Unit of USDA-ARS,
Lubbock, Texas – were honored by their peers at the recent Memphis-based
National Cotton Ginners Association's reception, held at the 2006 Beltwide Cotton
Conferences.
Emily Liggett, president and CEO of San Jose, Calif.-based Apexon Inc., has been
appointed to the Board of Directors at Wilmington, Del.-based
Textronics Inc.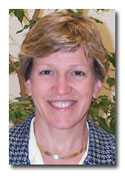 Liggett
Everett Eissenstat has joined senior
US Trade Representative (USTR) staff, Washington, as assistant USTR for the
Americas. He is responsible for developing and implementing US trade policy in the region.
Boulder, Colo.-based
Outlast Technologies Inc. has hired
Vann Brown as vice president of business development.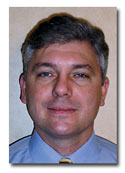 Brown
The Organic Trade Association, Greenfield, Mass., has named
Caren Wilcox executive director.
Tony Bon has been promoted to chief operating officer of Ferndale, Wash.-based
Samson Rope Technologies Inc.
Mark Swiackey is the company's new vice president of operations. Samson's
Commercial Marine Division has promoted
Larry Unser to regional sales manager, with responsibility for the Commercial
Fishing Division; and
Craig Kelly and
Dennis Sherman to category sales managers. In addition,
Robin Collett has joined the Commercial Marine sales team as regional sales
manager with responsibility for the United Kingdom, Europe, the Mediterranean and the Middle East.
March/April 2006