Mount Vernon Mills Inc., Mauldin, S.C., has launched its flame-resistant (FR) fabrics brand, Mount
Vernon FR, comprising six collections: AMTEX™ C100 100-percent cotton; Amtex Plus 88/12
cotton/nylon; RESILIENCE® 80/20 cotton/Nomex®; Resilience Trio cotton/Nomex/nylon; Phoenix FR denim
fabrics; and the MY•FR custom fabric program. Mount Vernon's AMSOFT™ fabric softening finish can be
added to all styles to enhance comfort. FR performance is guaranteed for the garment's useful life,
and meets NFPA 70E and 2112, and EN ISO 11611 and 11612 standards.
The company has more than doubled capacity at its Trion, Ga., production plant, which
controls more than 25 major processes including spinning, weaving, dyeing and FR finishing;
utilizes more than 3,000 computer-monitored control points; and performs extensive quality
assurance testing.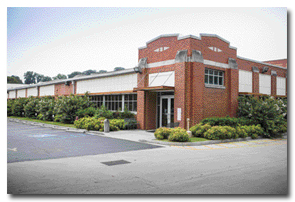 Mount Vernon Mills' Trion, Ga., manufacturing plant
November/December 2012