TAYUAN and TAO YUAN, Taiwain/WEINHEIM, Germany — February 21, 2012 — Freudenberg Far Eastern
Spunweb is investing in a new production line for PET spunlaid nonwovens. Construction will start
in 2013.
The new production line for spunlaid nonwovens in Tayuan will mainly serve the markets for
carpet tiles, automotive interiors, filters and construction. With the new investment, the
Freudenberg Group is confirming its strong commitment to its global spunlaid business and
reinforcing its position as market leader on the Asian market.
Established in 1987 as a joint venture between the Freudenberg Group, the Far Eastern New
Century Group and Japan Vilene Co., Freudenberg Far Eastern Spunweb Co. has been continuously
expanding its production facilities after start up of first production in 1990. In 2007 a second
production line with state-of-the-art technology was installed to further strengthen capacity to
serve the steady growing Asian market demand. "Apart from strong economic development in Asia, the
construction and automotive industries in particular are growth drivers", Lin Gowming, Site
Executive Officer in Taiwan, commented. The new production line will increase capacity in Taiwan by
more than 10,000 tons per year.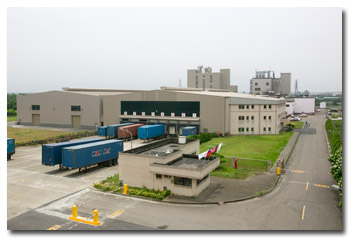 Freudenberg Far Eastern Spunweb Co.'s site in Tayuan, Taiwan
Freudenberg Far Eastern Spunweb Company has 136 employees including Freudenberg Spunweb Japan
Company in Japan, Freudenberg Spunweb Shanghai Trading Company in China, Trading office in
Guangzhou China, and Trading office in Chennai India. The manufacturing site in Taiwan has been
certified with TS16949,ISO 14000, ISO 18000, and Carbon Emission for over decade. Product
innovation proves the leading position in environmental protection and sustainability. Strong sales
team and diligent agents are reliable to serve Asian customers with speedy service and delivery
level through out Asian countries. The product brand name of Lutradur® and Vildona® are well known
in the Asian Nonwovens market.



Posted on February 27, 2012
Source: Freudenberg Nonwovens