Shakespeare Co. LLC, Columbia, S.C., a manufacturer of engineered monofilaments and specialty
polymers, has opened a 50,000-square-foot manufacturing plant in China.
"The addition of production capacity in China fits into our global growth strategies and
facilitates our supply to the emergent Asian markets," said Jim Bennett, president.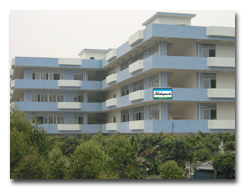 Shakespeare Co.'s new facility in China
The company now operates four manufacturing facilities on three continents.
April 2005