Italy-based Morgan Tecnica S.p.A. recently introduced Visual Nest, a software and hardware solution for viewing and editing markers in real time directly on the spreading table.
According to the company, the technology was designed to help manual spreading of striped or checked fabrics on the needle table, but it has proven itself useful in other applications including spreading continuous fabric, locating defects, managing overlaps, and in controlling compliance with minimum widths and lengths during spreading, among other applications.
Visual Nest's standard ISO format makes it compatible with any CAD/CAM system, and existing spreading and cutting installations.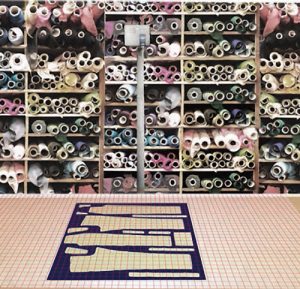 November/December 2016