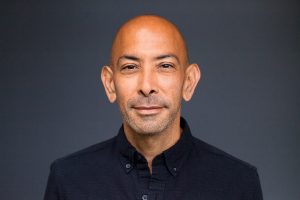 SEATTLE — October 2, 2023 — Building on its upward brand and sales trajectory over the last 12 years, Outdoor Research (OR), the Seattle-based manufacturer of leading outdoor apparel and gear, hired Felix del Toro as senior vice president of product.
Stepping into the top product position at OR, del Toro brings more than three decades product leadership and apparel experience to his new role, including experience at brands ranging from Athleta and Lululemon to Fabletics, Calvin Klein and the Gap.
Most recently, del Toro worked as chief product officer at Athleta. He also worked as general manager of men's product at Lululemon.
At Outdoor Research, del Toro will implement the merchandise expertise developed throughout a career in the apparel and design space to steer the growth and development of the OR's product line. He will lead the design, materials and sustainability, sourcing, and product management teams, reporting to Outdoor Research President Roger Barton.
"Felix knows the power of a strong brand and having him step into this role will help us continue to unlock our potential," Barton said. "He has demonstrated that he knows how to help well-established brands continue to grow by staying true to what made them successful in the first place, by listening to the unique needs of the consumer, and by shifting the internal mindset within an organization."
Outside of work, del Toro is an accomplished endurance runner, having completed numerous marathons, contributing to his understanding of the need to build gear for functional usage as well as aesthetic appeal. He's also an avid photographer focusing on both urban and natural settings, as well as climate change.
"I'm excited and inspired to join Outdoor Research — brand DNA, product quality, technical excellence, team and values powerfully come together to enable people of all skill levels to thrive outside," del Toro said.
Del Toro's hire follows the promotion earlier this year of three of its longtime department leaders to new brand leadership positions. Katarzyna Schoewe was promoted to vice president, Design and Product Innovation; Alex Lauver to senior director, Materials Innovation and Sustainability; and Chris King to vice president, Brand Creative. Schoewe and Lauver will work closely with del Toro in his new role.
Posted: October 2, 2023
Source: Outdoor Research