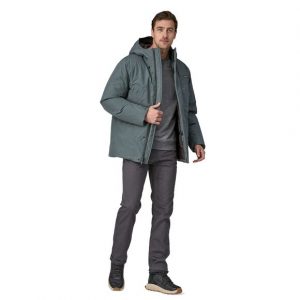 VENTURA, California / ELKTON, Maryland — October 25, 2023 — Today, Patagonia releases its new STORMSHADOW PARKA, the warmest jacket of their current offerings. The jacket is also the first product in-market to feature new material innovation from the GORE-TEX Brand and Bionic, delivering on the brands' shared values of turning garbage into good.
The Patagonia Stormshadow Parka is one of the brand's warmest parkas to date and one of the most active in helping us to rely on cleaner, non-extractive materials. Built to keep you outside for longer, it's the ideal cold weather companion – whether braving the work commute or venturing out to explore the places we love to protect.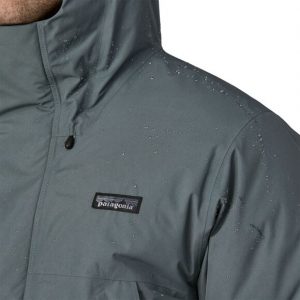 "We are so proud and excited to finally reveal the result of years of hard work and collaboration," said Mark Little, Global Product Director, Men's Life Outdoors for Patagonia. "This product could only be made possible by all parties coming together and bringing their respective expertise and resources to the table to pursue a shared goal of turning waste into opportunity."
The durably waterproof, windproof, breathable GORE-TEX Fabric used in the STORMSHADOW PARKA features a textile component made of 50% material from Bionic's operations in Costa Rican coastal communities. In addition, the new 2-layer laminate is made without PFCs* and features Gore's new ePE (expanded polyethylene) membrane and a well-proven, DWR (durable waterproof repellent) treatment.
"The collaboration between the GORE-TEX Brand, Bionic and Patagonia is a true testament to what brands with aligned values can accomplish," said Achim Loeffler, Consumer Fabrics Business Leader, W. L. Gore & Associates. "We all share a commitment to using scientific innovations to find solutions for complex problems so that we can to go further together and turn garbage into good."
In December 2020, W. L. Gore & Associates (Gore) and Bionic announced a collaboration to develop high-performance textiles made from recycled coastal and marine plastic. Gore also invested in Bionic's plastic recovery and sorting facility in Cóbano, Costa Rica – an operation that collects plastic waste so it does not end up in the ocean. Sorted plastic waste is then turned into materials used partially in the textile component of the new 2-layer GORE-TEX Laminate made with recycled BIONIC textile. Gore has also provided investment, material science and supply chain knowledge to Bionic, helping to create a robust, scalable supply chain, as well as local recycling infrastructure in the Costa Rican communities.
"We believe in the power of working together, and this launch epitomizes that belief as it represents years of close collaboration with Gore, the development of novel processing techniques, and the creation of an entirely new and traceable supply chain," said Tim Coombs, Bionic co-founder.
"Moreover, Patagonia as a brand offers the perfect home for a collective milestone like this, given its long history of high-performance innovation and environmental stewardship."
The jacket is available now via Patagonia.com as well as select retailers nationwide for the price of $899. For more information, please visit Patagonia.com.
Posted: October 26, 2023
Source: W. L. Gore & Associates