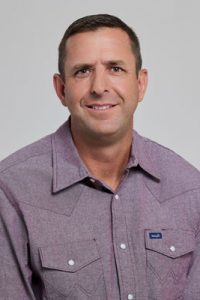 GREENSBORO, N.C. — July 20, 2023 — Kontoor Brands Inc. — a global lifestyle apparel company with a portfolio led by consumer brands, Wrangler® and Lee® — today announced the appointment of Pete Kidd as executive vice president and chief human resources officer, effective July 20, 2023.
Kidd will be responsible for the company's global human resources strategy and operations including total rewards, talent acquisition and retention, talent and organizational development, and HR information systems. In addition, Kidd will be responsible for translating business strategy into actionable HR programs to fuel Kontoor's high-performance and growth-mindset culture, overseeing the diversity, equity and inclusion strategy, and further elevating Kontoor as an employer of choice for top talent. As a member of the company's Executive Leadership Team, Kidd will report to Kontoor's President, Chief Executive Officer and Chair of the Board, Scott Baxter.
"As an accomplished leader with a deep commitment to the employee experience, Pete's track record and extensive background driving innovation, talent programs and HR performance will enable us to take our HR strategy to new heights and deliver continued value to our employees, customers and shareholders," Baxter said.
Prior to his appointment to executive vice president and chief human resources officer, Kidd was Kontoor Brands Senior Vice President, Global Total Rewards, since joining the company in 2022. Prior to that he served as Senior Vice President of Total Rewards at SAIC Inc., Vice President of Total Rewards at Perspecta Inc., and Vice President of Compensation & Benefits in North America at Sodexo Inc. Kidd also held senior HR roles with Freddie Mac as Senior Director HR Business Initiatives and Director HR Projects.
"At Kontoor, our people are our most valuable asset. We are thrilled to have Pete join our executive team to continue to champion our employees," added Baxter.
Posted: July 21, 2023
Source: Kontoor Brands, Inc.