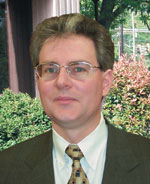 By James M. Borneman, Editor In Chief
Regardless of your political views, there appears to be a change in attitude toward manufacturing in the United States. For some time, the importance of domestic manufacturing has been much maligned as something of the past rather than of the future. America developed a post-manufacturing service-based economy. In reality, strong manufacturing jobs were replaced by imported goods and service jobs.
According to the Bureau of Labor Statistics, the average hourly wage in textile manufacturing is approximately $20.06 an hour in a textile mill, $16.93 in a textile product mill and $17.87 in apparel manufacturing. Those are significant wages compared to wages in the service jobs that many were forced to pursue after losing textile jobs.
The good news is that if the promise of reduced regulation and reduced tax burdens come to pass, the industry can continue or even accelerate the recent investment trends.
Energy costs, an important factor in industry growth, may further be reduced and influence future global investment in U.S. manufacturing.
In building a manufacturing company and investing time and money, it also is encouraging to think the government might support your work rather than discourage your efforts.
Is manufacturing dirty, unsustainable and old? Or is it the core of a strong economy, providing good jobs and striving to drive technology forward?
The president-elect has had the responsibility of making a payroll, he understands the regulatory environment and knows how to navigate the tax code.
Good tax policy and meaningful regulation lowers the barriers to investment, expansion and economic growth. Industry needs to be regulated — no doubt — but fair regulation
with regulators that understand the consequences is imperative.
Whether or not it is just window dressing, U.S. manufacturers seem to have embraced green and sustainability trends. Strong consideration is given to new facilities, processes and facility upgrades. A sustainable supply chain is supported by consumer interests — driven by market forces rather than government regulation. The same can be said for U.S.-manufactured goods. It would appear "Made in the USA" currently matters.
International trade is another matter. Without becoming protectionist, will the administration focus on fair trade and application of current trade law focusing on enforcement? Time will tell.
The effect of healthcare benefits on manufacturing has been a major cost center, while workers struggle with high deductibles and narrower care selections. Can the new administration deliver on fixing the system and lowering costs?
The year 2017 will be a new environment for US textiles and manufacturing in general. Innovation continues, investment continues, and if economic growth can take hold,
new opportunities can take hold.
Over the years, U.S. textiles have survived, and in some cases thrived. Let's see what 2017 delivers.
November/December 2016