WINTERTHUR, Switzerland — November 8, 2023 — Worn Again Technologies is continuing to enable a Circular Economy for Switzerland. In partnership with Institut für Werkstofftechnik und Kunststoffverarbeitung (IWK), Worn Again, Sulzer and others have succeeded in their joint bid for grant funding from Innosuisse, the Swiss Innovation Agency.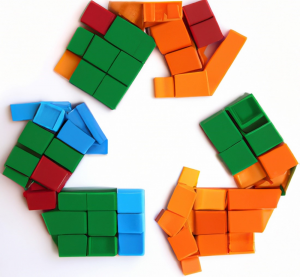 The flagship project, called "Towards a NetZero Plastics Industry", will create a platform for Swiss companies to foster collaboration and drive systemic change within the plastics industry to achieve a sustainable future. Worn Again's contribution will be focussed on a specific upcycling pathway, converting used textiles into a higher-grade PET which is ideally suited to an important Swiss manufacturing sector, technical parts,
The project, which will start in January 2024 and run through 2028, aligns with Worn Again's plans to bring online it's demonstration chemical recycling plant in Winterthur. Worn Again will produce PET for application testing within Sulzer Chemtech's technology to convert the raw material into advanced foams, and within various injection moulding technologies at IWK's facility. This activity will be underpinned by ongoing assessment of climate benefits which will feed into a digital decarbonisation tool that IWK will develop for dissemination to Swiss manufacturers.
Toby Moss, Director of Business Development said: "We want to use our demo plant and develop the surrounding value chain as a blueprint for building out the Circular Economy globally. Our clients want our technology to deliver environmental benefit and generate value. In addition to our core fibre-to-fibre offering, by enabling non-textile outcomes for Worn Again's circular products, our clients can leverage their plants to maximise both outcomes."
Worn Again, Sulzer and others have already established the Swiss Textile Recycling Ecosystem. This project will create additional mechanisms for these companies to contribute to a circular economy in Switzerland and as a potential blueprint for expanding this new value chain elsewhere.
Posted: Revised November 9, 2023
Source: Toby Moss, Director of Business Development, Worn Again Technologies