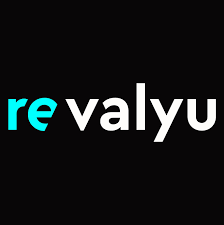 STATESBORO, Ga. — October 4, 2023 — Leaders from revalyu Resources, Heraeus Group, and the Development Authority of Bulloch County were joined by state and local officials to celebrate revalyu breaking ground on their first advanced PET (polyethylene terephthalate) recycling facility in America located at Gateway Regional Park in Statesboro, Ga. revalyu is investing more than $200 million to build a plant capable of recycling 200 million pounds (90,000 metric tons) of post-consumer PET plastic a year.
Customer applications have shown that the quality of recycled PET from plastic bottles is equivalent to that of virgin PET and can be used as a direct replacement. Once converted into high quality recycled PET, revalyu's rPET chips can be used to produce any kind of sustainable PET product. Currently, it is mostly used in the textile industry for applications such as seamless knitting, weaving, denim, automotive, furniture or technical textiles.
revalyu has already recycled over 6 billion bottles in India. Due to its unique recycling process based on glycolysis, the quality of revalyu's rPET (recycled PET) products enables its customers to replace conventional oil-based PET with revalyu's more sustainable rPET. Compared to conventional PET, revalyu's rPET is produced using 75-percent less water, 91-percent less energy, and saves around 0.7 barrels of oil and 0.2 cubic meters of landfill space per 2000 pounds of PET recycled.
According to Jan van Kisfeld, managing director of revalyu, the company plans to recycle the equivalent of 25 million plastic bottles per day at its Georgia facility. He noted that, "Our first plant in the US is a very important step for the global expansion of our company. Our existing and future US customers have a huge demand for our 100-percent recycled pellets, which are equivalent in quality to conventional oil-based PET pellets. This advanced recycling plant will serve our customers directly from the US, enabling quicker transportation time, lower cost and a smaller CO2 footprint."
Dr. Vivek Tandon, Founder of revalyu stated: "Used PET plastic can now be efficiently, profitably and easily recycled again and again without degradation of quality.  Our already commercialized revolutionary process will transform the PET plastic industry as we know it.  In the years to come, less and less PET will be manufactured from oil as it is replaced by high quality recycled material. I thank Bulloch County for their incredible support, we could not have chosen a better partner for our international expansion."
Benjy Thompson, CEO of the Development Authority of Bulloch County, said, "revalyu has a respected reputation for their plastics recycling process and the positive effects it will have on the environment. We are thrilled that our region will host the first U.S. site for revalyu and their truly innovative technology. In addition, we look forward to the positive impacts that revalyu will have on our community." Thompson noted that revalyu is the first German-owned company to locate in Bulloch County.
Construction is expected to be complete in Q3 2025. Once complete, the facility will employ 71 people in Phase One and another 50 people in Phase Two, for a total of 121 jobs. For more information about revalyu (US), please go to www.revalyu.com.
Posted: October 5, 2023
Source: revalyu Resources GmbH