South Korea — June 24, 2013 — HYOSUNG, the largest spandex producer in the world, announces plans
to expand their production facility of creora® brand spandex in Vietnam in Nhon Trach, Dong Nai.
Phase 1 will be operational in August and Phase 2 in November. This is to better serve needs in
South East Asia as well as in anticipation of the Trans-Pacific Partnership (TPP) being approved
with yarn forward rules of origin.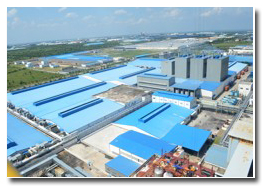 Hyosung's creora® brand spandex facility in Nhon Trach, Dong Nai
"We continue to invest in spandex as we believe market demand is going to continue to grow
and our state of the art facilities will enable creora® to deliver the best quality, consistency,
and value to solidify our global leadership position." stated President Whang. "We have numerous
plants around the world including South Korea, China, Turkey, and most recently, we added one in
Brazil to supply growth in South America."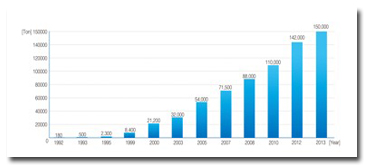 creora® brand spandex growth 1992-2013


Posted on June 25, 2013
Source: Hyosung