Dow Fiber Solutions, Midland, Mich.,
has introduced DOW XLA CP™, the first-ever inherently Chlorine Proof™ stretch fiber.
It is the first olefin-based elastic fiber that is naturally resistant to harsh chemicals,
high heat and ultraviolet light — properties that make it suitable for competitive and recreational
swimwear.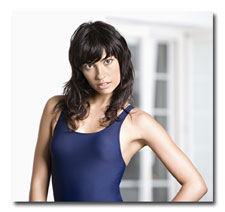 The fiber survived chlorine exposure after 1,000-plus hours of testing at 3.5 parts per
million of chlorine at room temperature.
"[W]ith the large and expanding number of recreational and competitive swimmers in the
United States and Europe, there is a growing demand for superior performance in swimwear fiber,"
said Brad Miller, commercial director, Dow Fiber Solutions. "The performance benefits of Dow XLA CP
fiber far exceed those of its competitors, which is why Dow XLA CP fiber's role in the swimwear
category is so important."
November/December 2005