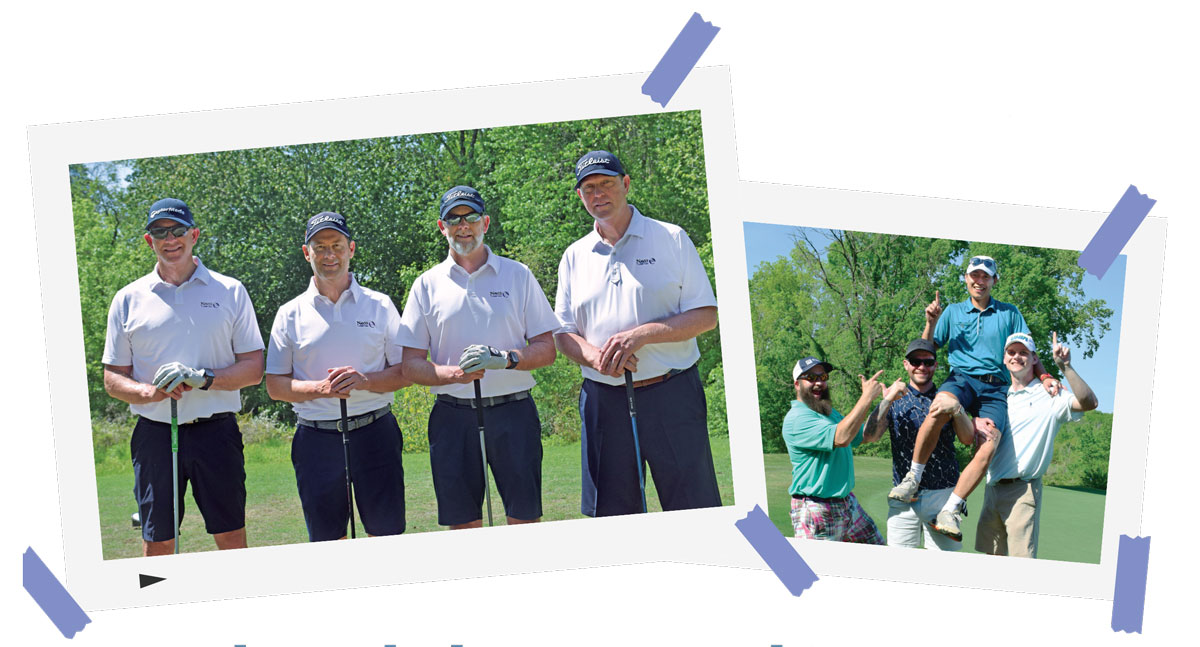 SYFA's spring conference was augmented with the association's inaugural fundraising golf tournament.
TW Special Report
The Synthetic Yarn and Fabric Association (SYFA) held its 2023 spring conference at the Sheraton Charlotte Airport Hotel, Charlotte, N.C. The theme for the event was "Energize, Optimize and Sustain."
The speaker lineup featured the following presenters and topics:
Jenna Shaw & Brad Porter, Deloitte— "Environmental, Social and Governance (ESG) Landscape";
Trevor Waycott, Stren-Flex, Robert "Bob" Jasany, WSTDA, and Bob Hancuff, Burlan Manufacturing LLC — "An Introduction to the Web Sling & Tie Down Association (WSTDA)";
Dr. Kate Riley, Textile Exchange— "Synthetics at Textile Exchange: A Deep Dive Into Strategy and Approach to Meet Climate + Targets";
Bryce Krulic, Staco Energy Products — "Power Quality and Its Effects on Energy and Equipment";
Dr. Roger Tutterow, Kennesaw State University — "Economic Update";
Srinivasan "Shankar" Prabhushankar, Indorama — "The Role of Synthetic Yarn & Fabric for a Sustainable World";
Matt Bridges, Goulston Technologies — "Novel Additives Developed to Improve the Environmental Footprint of Fabric Laundering"; and
Sean Bernhardt, Avient — "Sustainability at Avient: Material Science For a Better Tomorrow."
The lineup of speakers covered topics outside of the typical textile industry subject matter that attendees have come to expect. The broader topics of power quality and ESG were equally enjoyed by SYFA members at the meeting. "It was encouraging to see the interaction and hear the positive feedback from several attendees related to the greater breadth of content at the spring conference," said Dan Sistrunk, SYFA immediate past president. "Expanding the speaker slate to include 'non-traditional' topics such as ESG and energy management seemed to really resonate and provide additional value to the membership."
Conference sponsors included Diamond Sponsor Premier Fibers Inc.; Gold Sponsor Jomar Softcorp International Inc.; Silver Sponsors Goulston Technologies and Pulcra Chemicals LLC; Bronze Sponsors Avient, Unifi Inc. and DuBose Strapping & Packaging; and Patron Measured Solutions.
Ahead of the event, SYFA organized an inaugural golf tournament at the Rocky River Golf Course in Concord, N.C. Participants enjoyed a round of golf in a "Captain's Choice" format with individual prizes for longest drives and closest to the pin on designated holes, as well as the lowest overall team score. A good time was had by all. The winning team was comprised of Will Motchar, Todd Dickson, Mark West and Dan Outlaw with Lexington, N.C.-based Navis TubeTex. Jackson Young, management trainee-Process Improvement, at Unifi Inc., also beat the 12,500 to 1 odds with his closest to the pin winning shot — a hole-in-one!
Proceeds from the tournament support a scholarship fund for students enrolled at Gaston College in the new Textile Technology program. This program is designed to educate and train students in textile manufacturing and other areas related to textiles to further strengthen the industry.
"The SYFA Spring Conference demonstrated, once again, the industry's enthusiasm for gathering to net-work and hear about advancements in product innovation, sustainability and the economy," said Hardy Sullivan, SYFA president. "Five of the eight presentations covered topics related to sustainability.
"But it wasn't all work and no play," Sullivan continued. "The inaugural golf tournament was a resounding success, capped off with a hole-in-one! Everyone is so busy with work. This was a rare opportunity to enjoy time with friends while networking and supporting a good cause. I'm happy to report we exceeded our goal to raise funds to support an annual scholarship for Gaston College's associates programs in textiles. Given its success, I expect the golf tournament will become a fixture every spring."
The fall SYFA meeting is scheduled for October 26-27, 2023. Visit the association's website, thesyfa.org, for more information as the date draws closer.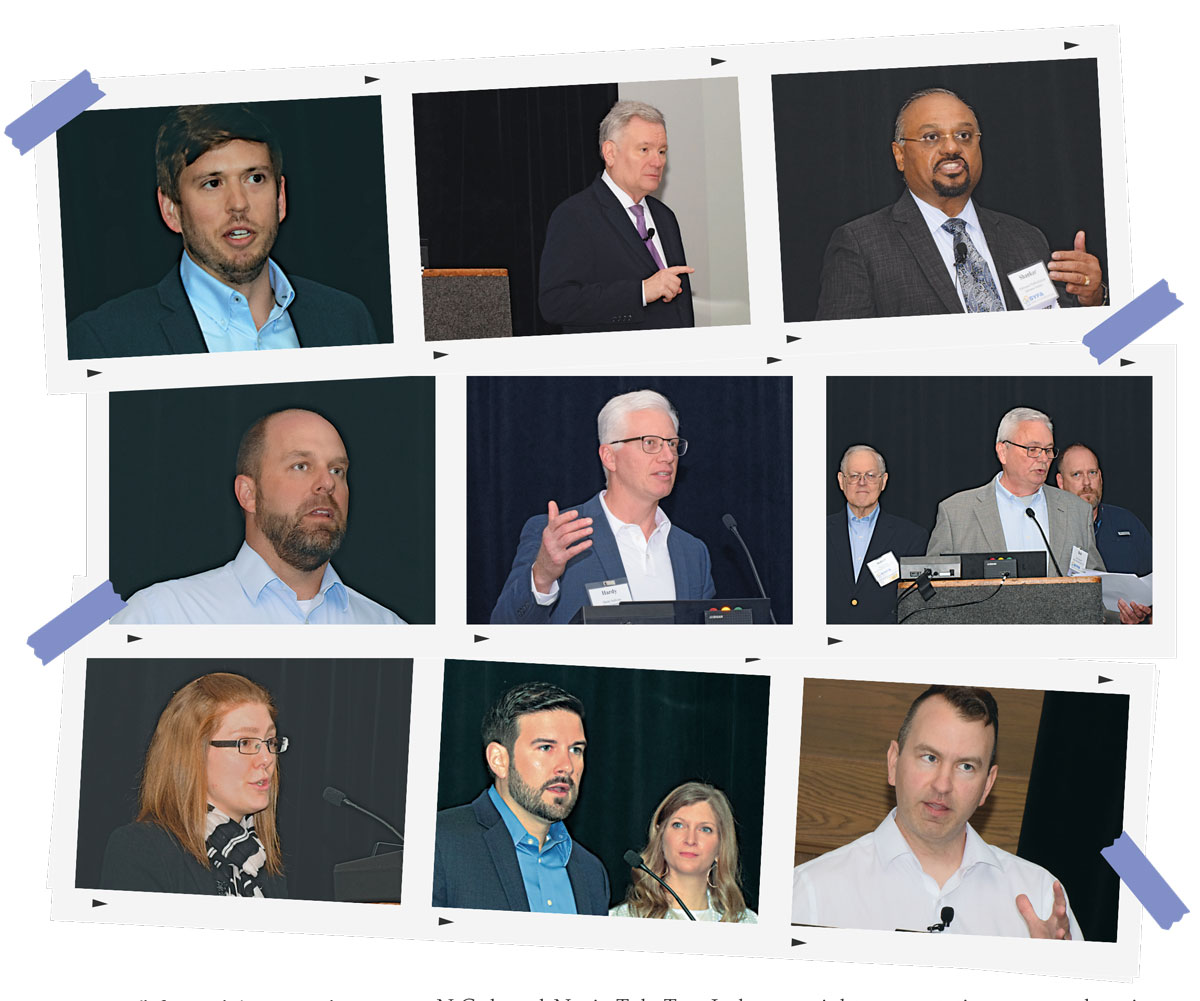 May/June 2023