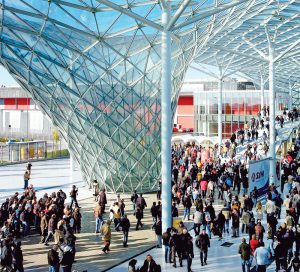 The global textile industry will converge on Milan in June for the 19th edition of ITMA.
TW Special Report
Since 1951, the European Committee of Textile Machinery Manufacturers (CEMATEX) has organized what is generally regarded as the largest and most comprehensive textile machinery trade show in the world. Held once every four years, ITMA has become a platform for emerging trends and innovative solutions, new knowledge and best practices, and establishing relationships with textile industry leaders. The next edition of the show will be held June 8-14, 2023, at the Fiera Milano Rho fairgrounds in Milan, Italy. Milan is hosting ITMA for the sixth time since its inception at the now 19th edition of the show. ITMA is owned by CEMATEX, and is organized by ITMA Services.
The overall theme for ITMA 2023 is "Transforming the World of Textiles." Four sub-themes under this umbrella title include advanced materials, automation and digital future, innovative technologies, and sustainability and circularity.
ITMA's quadrennial schedule somewhat insulated the event from pandemic-related effects. The last show took place in 2019, and now, 4 years later, the 2023 event is on track to occur with minimal disruption for organizers. CEMATEX President Ernesto Maurer noted in a recent interview with Textile World that the industry has been very supportive of the event and strong participation is expected in June (See sidebar on page 10).
As of TW's press time, exhibition space is almost sold out and more than 1,570 exhibitors from 42 countries have booked exhibit space. Italy, Germany and Spain form the top three countries based on the number of exhibiting companies; and the top sectors are finishing, spinning, weaving, printing, knitting, winding and nonwovens.
"We are also pleasantly surprised that a number of exhibitors have taken up larger stand surface," Maurer said. "On average, we see a more than 10 percent increase in the space booked by exhibitors." Companies with the largest exhibit space include Epson, Groz-Beckert, Karl Mayer/Stoll, Lonati, Muratec, Oerlikon, Pai Lung, Picanol, Reggiani Macchine, Rieter, Saurer, Savio, Stäubli, Trützschler and Vandewiele.
"After weathering over two years of the pandemic, the global business community is eager to get down to real business," noted Charles Beauduin, chairman of ITMA Services. "Businesses are looking at long-term investments in key technologies to remain competitive. As the world's most established showcase of its kind, ITMA is the quintessential platform for the industry to buy and sell, and to collaborate face-to-face."
The Venue
Fiera Milano Rho is one of the largest fairgrounds in the world, spanning 345,000 square meters of covered gross exhibition space over 20 pavilions. The venue is well equipped with conference rooms, as well as a host of restaurants, bars and coffee houses. The fairground is located in the west of Milan and connected to the city center via a metro station, Rho Fiera. It is also served by railway and there are 14,000 parking spaces for visitors.
What's New?
ITMA has added one new category to its list of exhibit "chapters" for 2023 — Chapter 11, which is focused on machinery for textile reinforcement structures for composites. This brings the total number of chapters to 20 (See Table 1).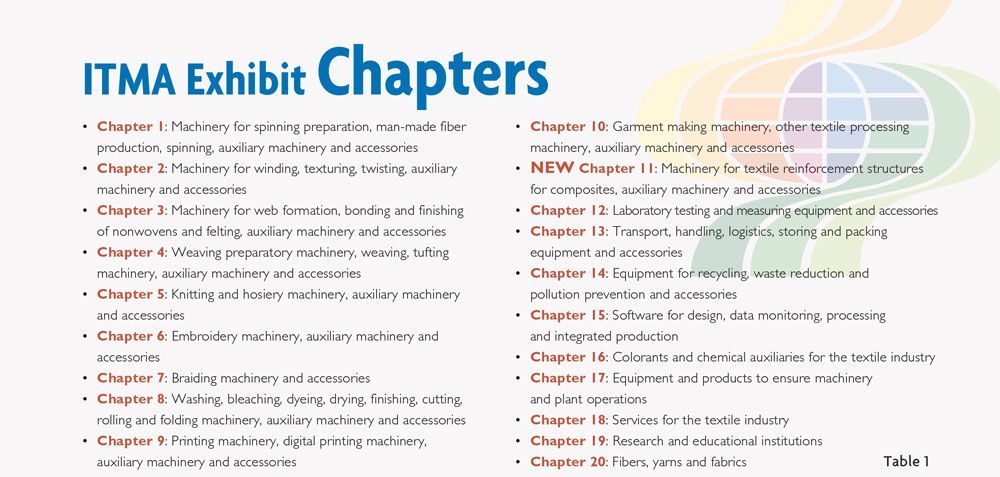 CEMATEX has also launched the Start-Up Valley, a new initiative featuring companies in early stages of developments "with new and game changing solutions and technologies to support and inspire innovation for the textile, garment and fashion industry." Sixteen start-ups were selected by an expert panel from a pool of applicants. Successful companies received a grant to help cover the costs of exhibiting at the Start-Up Valley during the exhibition, and also are invited to participate in the Innovator Xchange, ITMA Sustainable Innovation Award and Innovation Showcase. See the March/April 2023 issue of TW for more information about these show features and other events and education offerings for participants during the 2023 exhibition.
"CEMATEX is excited to launch the Start-Up Valley initiative to attract innovative, young companies to ITMA 2023," Maurer said. "As the largest textile technology exhibition attracting leading textile and garment manufacturers from around the world, ITMA offers start-ups a useful platform to put their innovations in front of a global audience, to find investors and collaborators, and to leverage industry connections and professional networks."
Visitor Incentive
Visitor registration is currently open. To encourage visitors to register ahead of time, ITMA is offering an early bird rate through May 7, 2023, on its website. Visitors may purchase a one-day pass for 40 euros and an eight-day pass for 80 euros. Students are welcomed June 10-14 at a discounted rate of 25 euros for a five-day badge.
Beginning March 8, registered visitors will gain access to ITMAconnect, an online platform that connects visitors with exhibitors and industry partners to make appointments for in-person meetings during the show, as well as enable discussions before and after the event.
"Even before the COVID-19 pandemic, we have been exploring ways to add value to our participants in the digital space," Maurer remarked. "We are excited that with the launch of ITMAconnect, we now offer the global textile community enhanced opportunities that extend beyond the physical exhibition. We hope exhibitors will make full use of this online platform to keep their contacts engaged while generating new leads to grow their businesses."
The show is open June 8-13 from 10 a.m. until 6 p.m. each day. On June 14, the show opens at 10 a.m. and closes at 4 p.m.
About Milan
Located in the northwestern section of the Po Valley, Milan is the second-largest city in Italy with a population of approximately 1.3 million. The city is the main financial, industrial and commercial center of Italy, housing the Borsa Italiana — Italy's main stock exchange — and the headquarters of major banks and corporations.
The city has a long history as a fashion, clothing and textile producer and is widely recognized as one of the world's fashion capitals, making it the perfect backdrop for a textile machinery trade show.
Famous must-see sights while in Milan include the Duomo di Milano, La Scala, and Leonardo da Vinci's The Last Supper mural.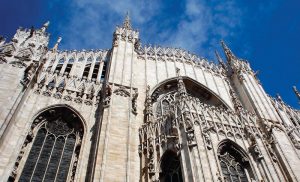 The Duomo di Milano,— or Milan Cathedral — took nearly six centuries to build. It is the largest church in Italy and the fifth largest in the world. The Duomo is dedicated to St. Mary of the Nativity and acts as the seat of the Archbishop of Milan.
Teatro alla Scala, or La Scala as it's more commonly known, is an opera house opened in 1778. Throughout its history, many great operatic artists and singers have appeared at the venue, which is still considered one of the leading opera and ballet theatres in the world. The La Scala Theatre Chorus, La Scala Theatre Ballet and La Scala Theatre Orchestra are all housed at the opera house.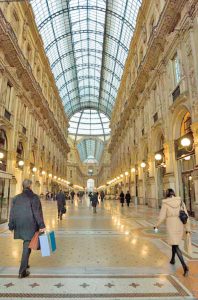 For ITMA visitors interested in a little shopping during their time in Milan, the Galleria Vittorio Emanuele II is a can't miss stop. This four-story double arcade connecting the Duomo and La Scala, is one of the world's oldest shopping malls built between 1865 and 1877. Today, the arcade features a variety of luxury retailers, restaurants, cafés and bars.

The Last Supper, da Vinci's late 15th century mural, can be found in the refectory of the Convent of Santa Maria delle Grazie in Milan. The painting has seen better days after enduring repeated damage, years of neglect and various restoration attempts over time, but it is still a very popular tourist attraction.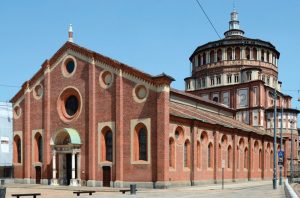 Traveling around Milan is easy thanks to the city's extensive transportation system comprising an underground metro, trams, buses, link lines and taxis. The underground lines offer cheap and quick movement around the city, and bus routes follow the four metro lines M1, M2, M3, M4 as well as the most popular routes between the city center and outskirts. Bus service also runs all night on Friday and Saturday nights.
---
---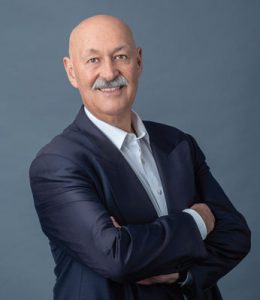 Textile World Interview With CEMATEX President Ernesto Maurer
ITMA is owned by the European Committee of Textile Machinery Manufacturers (CEMATEX), an organization that represents Europe's national textile machinery associations.
Ernesto Maurer, president of the Swiss Textile Machinery Association (Swissmem), currently is serving a four-year term as CEMATEX president.
Textile World recently had the opportunity to speak to Maurer about ITMA 2023.
TW: A lot has changed in the world since the last ITMA show held in Barcelona in 2019. Has the COVID-19 pandemic affected ITMA 2023 at all in terms of planning and organizing the event?
Maurer: We are fortunate that the COVID-19 pandemic started after we had successfully completed ITMA 2019. Since ITMA is held every four years, the pandemic has minimal impact on the organizing of the exhibition as preparations only intensify two years before the exhibition. By the close of our space application, many countries have lifted COVID-19 restrictions and companies are eager to take their business back on track.
Nevertheless, the pandemic has a vast impact on the global economy and disrupted supply chains, which has affected our participants adversely. Despite this, we are grateful for the support of the industry which has helped us secure a strong participation rate for ITMA 2023.
TW: Barring any unforeseen issues, what is the outlook for the show in terms of exhibitors and visitors?
Maurer: We are very optimistic about the outcome of the exhibition, as everybody — exhibitors, visitors and organizers alike — are really enthusiastic.
Our exhibitor promotions have yielded favorable response and virtually all exhibition space has been fully booked. Although we may not reach the number of exhibitors as in 2019, many exhibitors are booking more space. In terms of exhibition space, we have already surpassed the 2019 size, and this is what counts in the end.
Generally, the industry is looking forward to having face-to-face interactions again and we are positive that there will a good turnout of visitors from around the world, barring unforeseen circumstances.
TW: What are the areas of strength in technologies and markets for machinery?
Maurer: The world is pivoting to digital and there are also urgent demands for sustainable and circular solutions. Textile machinery that will help textile manufacturers transform digitally and automate processes to increase productivity will be in great demand. On the sustainability front, green technologies that reduce carbon footprint or use less water and energy are currently trending.
The pandemic has also spawned demand for machinery for the manufacturing of nonwovens, especially for hygiene and medical uses.
TW: Are there any emerging areas of interest for the textile industry?
Maurer: There are two broad areas the industry is interested in: digitalization and automation; and sustainability and circularity. These are the main forces shaping the future of manufacturing for many industries, including the textile and garment industry. Both digitalization and sustainability require a long-term commitment that reshapes the entire approach to business. At the same time, they need to have mind-changing inputs at a technological, as well as economical level. Increasingly, digitalization can be used as a powerful tool in the journey towards sustainable manufacturing.
TW: Does the show's Milan location offer any benefits in terms of international travel?
Maurer: A cosmopolitan city, Milan is a very popular destination for exhibitions and conventions. As it has three airports, it is extremely well-connected to Europe and the rest of the world. Participants can make the most out of their ITMA 2023 experience by combining business with leisure. They can also take the opportunity to explore nearby picturesque cities and towns, art and culture, and gastronomic delights.
TW: Are there any new show features visitors should be aware of?
Maurer: For this edition, we have value-added to the ITMA experience by introducing ITMAconnect, a one-stop sourcing platform and knowledge hub. The platform connects the global textile community before ITMA, and extends the engagement after the exhibition.
Our exhibitors will be setting up digital spaces to showcase their exhibits, and registered visitors will be able to learn more about these products and schedule onsite meetings with them from March 8. With this platform, both exhibitors and visitors can plan their participation more effectively and be more productive during the exhibition.
Another new initiative is Start-Up Valley which spotlights companies in its early stages of development with game changing solutions. Sixteen companies have been awarded a CEMATEX grant to defray their participation costs. You can find out more about these start-ups and their innovative solutions from www.itma.com.
Last, but not least, we have expanded our index of products by introducing textile composites. Visitors will be able to source machinery for textile reinforcement structures for composites, auxiliary machinery and accessories.
TW: Please give a quick synopsis of ITMA 2023. Tell readers what to expect and why they should attend.
Maurer: ITMA 2023 will be the first major exhibition for the textile and garment industry to be held after the coronavirus pandemic. The industry is looking forward to the face-to-face interactions with their industry colleagues and customers in Milan.
The theme of ITMA 2023 is "Transforming the World of Textiles." It is underscored by four trending topics: automation and digital future, advanced materials, sustainability and circularity, and innovative technologies.
Well-known as the launchpad for innovative products, you can expect many exhibitors to take advantage of the largest industry gathering to showcase the latest innovations from across the entire manufacturing value chain.
With greater emphasis on collaboration among various stakeholders, ITMA 2023 will present great opportunities for dialogues and sharing of knowledge among industry groups.
---
---
For more information about ITMA 2023, visit itma.com. Textile World will
continue its pre-show coverage in the March/April 2023 issue complete with an A-Z exhibitor list and show floor plan.
---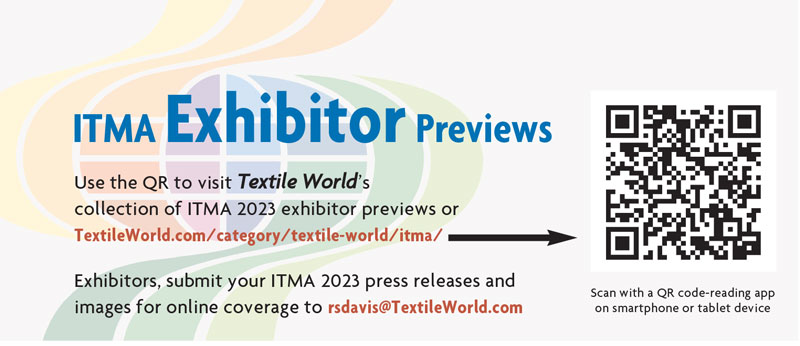 January/February 2023