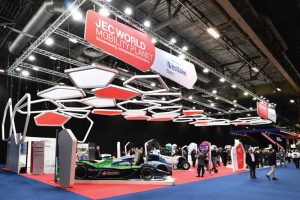 Comprehensive composites showcase JEC World returns to Paris in April for the 2023 edition.
TW Special Report
Dubbed by organizer JEC Group as the "festival of composites," the annual trade show JEC World returns to the Paris Nord Villepinte Exhibition Centre, April 25-27, 2023.
JEC World is a global show attracting visitors from around the world to view what's new in the composites arena. Established firms as well as startups join research and development personnel, scientists, academics and other experts to do business, share insights, learn and network.
Show Features
The 2022 edition of the show hosted more than 1,200 exhibitors covering the entire composites value chain from raw materials through to end-users and integrators. More than 36,000 visitors are expected in 2023.
Some exhibits will be grouped in variety of regional and international pavilions to highlight regional or national expertise in composite technologies. In addition, JEC World is offering dedicated tours for the first time.
Besides exhibitor booths, attendees can visit special show displays including the 3D Printing Village, Natural Fibers Village and Innovation Planets highlighting real-world composite applications in the Mobility and Industry sectors. The exhibits are designed to inspire and present current trends in the composites sector.
JEC World participants also can use the Business Meetings program to plan and organize meetings. The program offers team support preshow as well as a digital platform to connect industry buyers with JEC World exhibitors.
Across the three-day event, keynotes and conference sessions on two stages will present developments and innovations impacting the composites industry.
Competitions
For the sixth time, JEC World will host the JEC Composites Startup Booster, a competition designed to gain exposure for innovations in composites and advanced materials, and help startups grow their businesses. JEC World and its partners Airbus and Mercedes-Benz will select 20 finalists from the pool of applicants that will pitch their innovations during the show. Three winners will be selected after the pitches in Materials & Products; Process, Manufacturing & Equipment; and Sustainability categories.
Each year, JEC Group confers honors on deserving, cutting-edge projects that demonstrate the value of composite materials. The JEC Composites Innovation Awards will be presented during a ceremony on March 2.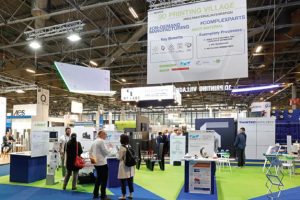 The early bird rate for visitors who register for the event before March 1 is 55 euros ($60). The price increases to 85 euros ($92) after March 1. The "late bird" rate for attendees who wait to register on site is 110 euros ($120).
The show is open from 9 a.m. until 6 p.m. each day.
---
For more information about JEC World 2023 and to register, please visit www.jec-world.events.
---
January/February 2023