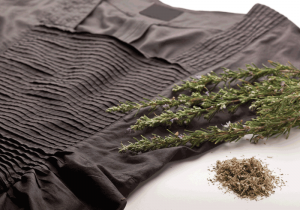 TW Special Report
Today more than ever, consumers and fashion brands demand confidence in textile articles from babywear to fashion apparel to home textiles. They increasingly insist on products that are both proven safe and whose manufacture does not harm the environment.
Those demands are prompting apparel brands to take an aggressive and coordinated approach to working with their supply chain partners to find more environmentally friendly solutions. Brands actively are evaluating the environmental impacts of textile treatments, dyeing and finishing processes — and they recognize that it's no longer sufficient to merely comply with relevant regulations.
This is all the more reason that chemical suppliers need to be proactive in their approach to addressing environmental issues, according to Alexander Wessels, CEO of Switzerland-based Archroma, a global color, dyes and specialty chemicals company.
"Responsible players willingly assume the challenge of investing and working tirelessly to find new processes, new technologies and new solutions, with the stated goal of making the textile manufacturing industry more sustainable," Wessels said. "We owe such a commitment not only to our customers, employees and shareholders, but to the planet."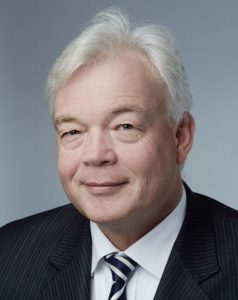 PFC-Free Chemistries
Some clothing brands have opted to forgo altogether the use of perfluorinated compounds (PFCs) that previously had been used widely for their properties that help to repel water, stains and the like. Instead, they are looking now to nonfluorinated chemistries that can provide similar performance results.
"Archroma's recently launched SmartRepel® technology, a waterproofing agent for outdoor clothing that not based of fluorine, is a bright demonstration of this commitment," Wessels stated.
This is indeed where a company such as Archroma can assist. Brand & Performance Textile Specialties is one of Archroma's three business units. It supplies partners with chemicals for pre-treatment, dyeing, printing and finishing of textiles, and is collaborating closely with brands and textile manufacturers to address these important environmental issues.
Archroma is proud to be setting an example and taking the lead in sustainability when it comes to responsibly sourcing, manufacturing, handling and disposing of textile dyes and chemicals.
Through its intense research and development efforts and application of innovative chemistries, the company has made numerous advancements that are making textile manufacturing more earth-friendly. It's working closely with brands to help establish standards and management frameworks, as well as with the brands and their manufacturers.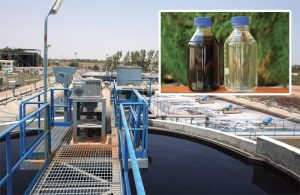 Archroma's Journey
Back in 2012, Archroma launched its "One Way" sustainability service, which demonstrates the possibility of bringing together the dual objectives of ecology and economy. According to the company, the tool has been a sustainability powerhouse for fashion brands and textile manufacturers, providing a fast, measurable and reliable approach to selecting chemical product and resource-saving process solutions.
In late 2013, the firm opened its first sustainable effluent treatment (SET) facility for a textile operational site in Jamshoro, Pakistan. With an investment of 371 million Pakistani rupees ($3.5 million), the facility not only supported the substantial recovery of 80 percent of water but also allowed effluent treatment based on zero liquid discharge, fulfilling Pakistan's very stringent National Environmental Quality Standards (NEQS) requirements.
"That is probably one of the many reasons why WWF Pakistan honored Archroma late last year with its Eco-innovation Award at WWF's Annual Green Office Network Meeting in Karachi," Wessels noted. The award — presented by a Pakistani government official — recognized Archroma's continuous efforts to foster sustainable innovations aimed at preserving dwindling ground water reserves, and developing eco-efficient processes that reduce energy, process time and resource consumption.
In 2014, meanwhile, Archroma launched a new range of biosynthetic dyes for cotton and cellulose-based fabrics named "EarthColors," designed to provide rich red, brown and green colors to denim and casualwear. In this patent-pending process, which was four years in the making, Archroma makes use of almond shells, saw palmetto, rosemary leaves, and other natural non-edible waste products that would otherwise be sent to a landfill.
"This new development is a step-change in dye manufacturing and coloration technology using agricultural waste to make natural dyestuffs," Wessels reported. As he puts it: "We continuously challenge the status quo in the deep belief that we can make our industry sustainable."
March/April 2017