Kim Glas, deputy assistant secretary for textiles and apparel in the U.S. Department of Commerce
International Trade Administration's Office of Textiles and Apparel (OTEXA), oversees programs and
strategies to improve the domestic and international competitiveness of the U.S. fiber, textiles,
apparel, footwear, and travel goods industries. Glas also serves as chairman of the Committee for
the Implementation of Textile Agreements (CITA), which supervises the negotiation and
implementation of textile and apparel agreements.
Prior to joining the Department of Commerce, Glas served more than 10 years as a
professional staff member in the U.S. House of Representatives. As deputy chief of staff and
legislative director for Rep. Michael Michaud, D-Maine, for more than seven years, Glas managed the
congressman's legislative agenda and was the key advisor on international trade and labor issues.
During her tenure on Capitol Hill, Glas also worked for Rep. John J. LaFalce, D-N.Y., advising on
trade and labor issues.

Textile World
:
In 2010, President Barack Obama and then-Secretary of Commerce Gary Locke launched the National
Export Initiative (NEI), an ambitious five-year plan to double the value of exports from $1.5
trillion per year at the end of 2009 to $3.1 trillion by the end of 2014. How are textiles faring
in this effort?
Glas: As part of the NEI, exports of textiles and apparel have done well. In 2011,
the United States exported $22.4 billion of textiles and apparel, an increase of 35 percent from
$16.6 billion in 2009. From 2009 to 2011, textile mill products exports grew 36.5 percent, and
apparel exports grew more than 30 percent. We look forward to providing our support to the industry
to continue this excellent trend in increased exports.

TW: Tell us specifically about OTEXA and the work your group is doing.
Glas: I just returned from a very successful event in Las Vegas to promote
"Made-In-America." Under Secretary of Commerce for International Trade Francisco Sánchez also
participated in this event, which was focused on encouraging domestic sourcing of textile and
apparel products. More than 80 U.S. companies showcased their products at the trade show [Sourcing
at MAGIC].
OTEXA is actively involved in the textile and apparel negotiating group for the
Trans-Pacific Partnership Agreement, which will provide new business opportunities to U.S.
industries. We are responsible for implementing textile and apparel provisions of our free trade
agreements and trade preference programs.
In conjunction with the U.S. Trade Representative's office, we recently succeeded in getting
Congressional approval of legislation to extend trade preferences for African Growth and
Opportunity Act-eligible countries, a provision that will help keep hundreds of thousands of women
in Africa employed, and was set to expire Sept. 30, 2012. The legislation also makes important
technical changes to the textile and apparel provisions of the Dominican Republic-Central
America-United States Free Trade Agreement [CAFTA-DR]. The changes will support the U.S. textile
industry in North Carolina and South Carolina, and is expected to impact American jobs in this
sector.
We have an active export promotion program that assists small and medium-sized enterprises
to expand their business to overseas markets. In the past year, we have coordinated participation
by dozens of U.S. companies at trade shows in Chile, India, South Africa, and the United Arab
Emirates (UAE).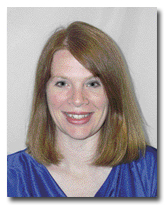 OTEXA Deputy Assistant Secretary for Textiles and Apparel Kim Glas

TW: Are there specific geographic regions or end markets — for example,
construction/infrastructure, medical, automotive and such — being targeted by OTEXA for technical
textile export support? What's your opinion on the future of the technical textiles industry in the
United States?
Glas: The United States is a globally competitive producer of technical textiles,
as evidenced by the significant number of countries to which we export. There is wide demand from
around the world for Made in USA product, especially for technical textiles. OTEXA works
hand-in-hand with the U.S. Commercial Service in promoting exports of U.S. textiles and apparel. We
will be at IFAI Expo Americas 2012 in Boston later this year. We will be assisting with the
International Buyer Program and providing a seminar focused on exporting U.S. technical textiles to
global markets.
Major trade shows, such as the Hotel Show in UAE or DSEI [Defence & Security Equipment
International] in England, bring together representatives from around the world and therefore are
excellent locations to showcase U.S. products. In addition, we look for shows in new emerging
markets, such as African Aerospace & Defence in South Africa. In the coming year, OTEXA is
working on participating in textile and apparel trade shows in Azerbaijan, India, Colombia, UAE,
and Brazil, as well as major international shows located in Germany and England. Details on these
activities as they develop will be posted on our website, otexa.ita.doc.gov.
The products showcased at these events are for a wide variety of end-uses, including
construction and infrastructure support; aviation and automotive; medical; hospitality; military;
and law enforcement and safety personnel protective gear. Through OTEXA's industry partner matching
efforts, a U.S. company has been able to supply 10 specialty textile component items to an
international aviation/ aerospace company that mandates the use of components compliant with the
Berry Amendment. OTEXA helped to locate a company that could develop special military fabrics for a
foreign government's navy. Through OTEXA's presence at an international trade show, another U.S.
company made contacts with a foreign company in need of an engineered woven product for industrial
use.
Advanced textile materials hold great potential for the U.S. textile industry. From textile
heart filters, to textile composites used in airplane bodies, to highly flame-resistant fabrics and
clothing for soldiers, first responders and firemen — the United States is on the leading edge of
new and innovative products and materials. Earlier this year, I accompanied Under Secretary Sánchez
to North Carolina to tour the advanced manufacturing incubator projects at North Carolina State
University's College of Textiles and to meet with representatives of our textile industry to
highlight the innovation and future potential of U.S. manufacturing in this sector.

TW: How does OTEXA define technical textiles? Each month, OTEXA issues an export
report for the Specialty and Industrial Fabrics Group. What products are counted in this
group?
Glas: The export grouping for "Specialty and Industrial Fabrics" is comprised of
almost 70 individual product lines that include specialty narrow woven fabrics; tire cord and tire
cord fabrics; fabrics that have been coated, covered or laminated, or have rubber or plastic
imbedded in them; fiberglass fabrics; and plates or sheets of plastic that are combined with
textile materials. A correlation of the export data lines covered by each product grouping is
available on our website.

TW: According to the latest OTEXA export report, issued August 9, the United
States within the last 12 months exported to China almost $180 million of products within the
Specialty and Industrial Fabrics Group. What are the Chinese buying?
Glas: We do not have specific information on what within this product grouping is
being purchased by China. However, we have seen a significant increase in our exports to China of
the broad range of textile mill products — which grew by 46 percent between 2009 and 2011, to $1.3
billion. China is the second-largest economy in the world after the United States. This significant
upward trend in U.S. exports of textile mill products, including specialty and industrial fabrics,
to China suggests a broad spectrum of end-uses for a growing economy and a strong interest in U.S.
products.
---
Stephen M. Warner is publisher of BeaverLake6 Report,
beaverlake6.com, a Web-based newsletter reporting on
trends, data and issues that he feels influence the technical textiles industry. Warner also is
former president and CEO of the Industrial Fabrics Association International.
---
September/October 2012