L

ike most other enterprises around the world, Hong Kong-based dyeing and finishing
machinery conglomerate Fong's Industries Group had its share of problems in the turmoil of the last
24 months. However, CEO Alex Wan said in an exclusive interview with
Textile World
, "We've had time to reflect on our business and have done our homework to be ready for the
future. On top of that, there are some strong signs of recovery, mainly in Asian markets."

TW: How do you see the current market situation?


Wan
: The market has changed dramatically since the end of 2007, but our group is
definitely out of the crisis — the signs are rather promising since the fourth quarter of 2009.
This is mostly for Asian markets. And I think the momentum remains up to 2012.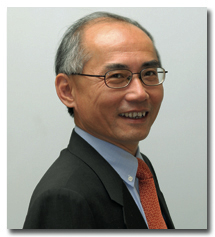 Alex Wan

Environment More Important



TW: What are the reasons for being that positive?


Wan
: There are primarily three reasons for that:

The Asian domestic market is huge.
Mass production — or, let's say, commodity product — is out in the United States and Western
Europe because it is too expensive; they can't compete with Asia anymore.
And, fortunately, governments are paying much more attention to environmentally friendly
textile production, resulting in an accelerated replacement of old finishing equipment. This is a
great opportunity for Fong's Group. For example, with Then [Maschinen GmbH]'s Airflow
® technology, we are virtually the leader, with a liquor ratio as low as 1:4.

TW: What is the average liquor ratio in Asia today?


Wan
: Surprisingly, the average liquor ratio is still 1:8 to 1:12. So we have a lot of
opportunities to help our customers get into a more competitive position with our large portfolio
of machines.

TW: Was Fong's Industries with its subsidiary companies hurt in the current world
financial crisis?


Wan
: Yes, of course, we have lost money like everyone else. On the other hand, this
situation was an excellent opportunity for us to streamline the company and become more efficient.
The year 2007 was, as you know, an exceptional year — raw material prices were high, and our sales
soared. Over the first decade of the new millennium, we've had absolutely no time to reflect on our
situation. So the crisis wasn't that bad at all, allowing us to contemplate and formulate and find
new targets for the future – and to listen even more to the customers.

Research And Development



TW: How important is the information exchange with your customers?


Wan
: This is the key element of success. The customers are telling you what they want.
This information is indispensable for our future plans to know in which direction we have to focus
our work and therefore plan the next generation of machines. R&D is an extremely important part
of the future. This is in our group a continuous process, which leads to more innovation.

TW: Where do you set priority in your R&D work?


Wan
: There is a clear drift towards environmentally friendly textile production, as I
mentioned before. The targets are: how can we reduce the consumption of power and energy; and how
can we produce less effluent? Even for the Airflow, we try to further reduce the liquor ratio lower
than 1:4.
Some 120 R&D engineers are working in the group. In Shenzhen, China, Fong's Industries
runs a huge, complete appliance technology center for dyeing and finishing. This is welcomed by the
customers, who are doing a lot of trials. "We are not only doing R&D on paper with our human
resources," Wan said, "we run the machines on an industrial 1:1 level."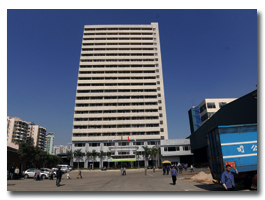 Fong's Group's headquarters and production site are located in Shenzhen, China. The group
plans to relocate the production premises from its current location to a new site.

Market Position


According to Wan, Bangladesh, India, Indonesia and Turkey currently are Fong's Group's most
important export markets. Overall, 60 percent of its production is sold in China.

TW: Is there currently any top seller in your range?


Wan
: Then Maschinen's Airflow atmospheric dyeing machine is the top seller, followed by
Fong's Jumboflow and Allwin dyeing machines.

TW: Are there any products in your range for which you think Fong's Group is in a
leading position?


Wan
: Without overrating our position, in atmospheric dyeing, the Then Airflow, and for
yarn dyeing, Fong's Allwin, are in my opinion the leaders in their own sectors of the business.
Both machines strictly focus on reduced cycle times, energy and water consumption, just to name a
few advantages. This is underlined by the fact of an endless number of copycats. You know, our
customers are not blind. With old or even wrong technology, you'll never get any good market share.

TW: And the customers are much more demanding?


Wan
: Absolutely. If you compare today's market requirements with those of 10 years ago,
the customers are today more demanding, and they know a lot more than you'd expect. And, not
surprisingly, they are very price-conscious because their customers are trapped too by low market
prices for fabrics and, consequently, apparel.

TW: So the request from the market is for a machine kind of like a magic box that
can do everything?


Wan
: Yes, a machine that covers 100 percent of their production. On top of the list are
green machine, low energy and water consumption, and such. However, at the end of the day, it's the
return on investment that counts.

TW: What do you think is the image of Fong's in the textile world?


Wan
: Well, I suppose we are a well-respected company in terms of technology and
competitiveness. I'm convinced it's true when I say no other company in the dyeing and finishing
machinery business can offer such a large portfolio under one roof.

TW: Is this in line with your own targets?


Wan
: Yes, 100 percent. This covers our Chairman Fong Sou Lam's aim to have a so-called
one-stop-shop solution.

The Person


In his spare time, Wan, a happily married man with three boys, goes fishing and swimming and
enjoys his family. And what is his personal challenge?
"I want to make this group the most innovative and best company in the textile sector," Wan
said. "Furthermore, we are planning to relocate the production premises from our current place in
Shenzhen to a new site. And to lead this move is my next task. After that, my intention is to
retire."

How Many ITMAs Do We Need?



TW: As a global exhibitor, do you agree with having an ITMA Europe every four
years and an ITMA Asia every two years?


Wan
: I don't agree with this. This year, we had ITMA Asia and next year, ITMA Europe. An
ITMA Asia and an ITMA Europe every four years would be enough to have an ITMA rhythm of two years.
And the organizers should be aware of the technical, that is, marketing, aspects: How is it
possible to present new products within one year? And, frankly speaking, I'm not against rotating
locations for ITMA Asia, just like in Europe.
According to statistics, more than 90 percent of ITMA Asia visitors are domestic visitors. I
don't expect a lot of visitors from Europe and South America, and the transport problems are quite
considerable.
And already next year is ITMA in Barcelona. The customers are just getting tired with too
many exhibitions. It's not only about spending money; it's about time.

The Future



TW: How do you see the market over the next few years?


Wan
: It will be even more demanding. The question remains, how to be competitive.
Technically advanced, yes, but we also need reasonable prices, more automation, reduced inventory
and on-time delivery.

TW: Your brands Fong's, Then and Goller are considered to be market leaders in
their specific market sectors. From your point of view, what are the reasons for that?


Wan
: I don't think I'm the right person to answer that question. You should ask our
customers for their opinion. Don't ignore your customer! This will bring trouble to every
manufacturer!

TW: Fong's Group is today a well-respected supplier. What do you intend to do to
keep this position?


Wan
: We must permanently improve our efforts regarding efficient production and
technology. But most important is the continuous feedback from our customers for further
improvements.
July/August 2010