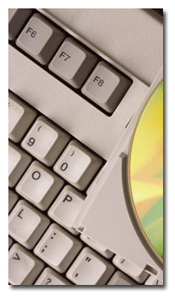 Y
ou don't have to look hard to find a textile professional who has a horror story to tell
about a software solution gone wrong in a textile company. Planning gone awry, product tracking
off-track, dealing with roll goods, a round peg in a square hole in some programs, non-textile
language for basic textile processes, the never-ending implementation — and the list goes on. Some
of the pitfalls arise from the technology, while others arise from the process — what is needed,
who has the right solutions, and how can they be implemented without putting your company out of
business?
By the same token,

Textile World
has observed many companies that view their systems from a variety of vendors as a major
part of their success — often linking basic manufacturing information seamlessly across a global
supply chain. One past

TW
Innovation Award winner even confided that the company had decided to support its global
operation from its stateside headquarters because of the level of confidence it had achieved with
its systems.


Seven Steps



To understand how any textile company could hedge its bets for a successful
implementation, TW met with John Blasman Sr. and John Blasman Jr., two members of the family team
behind Cambridge, Ontario-based JOMAR SOFTCORP International Inc., for some hints based on JOMAR's
textile experiences. The team also includes Software Development Manager Mark J. Blasman; and
Marianne K. Blasman and Paul E. Blasman, both heavily involved with project management. JOMAR
provides a broad range of scalable solutions for small companies to global enterprises and has
experience in traditional textile manufacturing, apparel applications, floor covering, polymer
formulation, performance yarn and fabrics, and more, drilling down to the process level for tasks
such as formulation and recipe management.
"JOMAR uses a seven-step process to effect a positive outcome, but realistically,
most of these steps would benefit any company considering enterprise or e-business solutions," said
JOMAR CEO John C. Blasman Sr. "Initially, the company must assess its priorities. This step is the
jumping-off point and sets the groundwork for looking for and evaluating appropriate solutions,
whether it is enterprise, e-business or traditional manufacturing solutions. It also establishes
where it is with current systems. Will these need to be integrated or replaced?
"Secondly, the company needs to allocate knowledgeable people and build a project
team. Putting the right people on the team is challenging for all involved, particularly when they
have many responsibilities, but the right people can make or break the process."
The Blasmans stress that making sure the team has the breadth of business and
systems knowledge, regardless of company size, is important. However, making sure the members can
commit the time necessary is also a major factor.
"The third step might not be available with all vendors," Blasman Sr. said, "but
this is when we do a conference room pilot." He went on to explain that the pilot is the process of
matching individual business needs with the software products, and decisions are made regarding
necessary scope and functionality. In the end, a project implementation plan is created.
"Once the pilot is complete, we have a real handle on the expectations of the
project," said President John A. Blasman Jr. "The fourth step is setting up the project
implementation and focusing on a priority-based execution. With this in mind, we use the JOMAR
hosting facilities to allow the team a broad selection of platforms. This allows the team to use
the solutions they are interested in prior to execution." This fifth step gives team members
flexibility in verifying the choices made as well as the fit with priority-based execution, he
added.
"The sixth step involves testing and preparing the switch to new systems," Blasman
Sr. said. "If a client and vendor have worked well together, this is the moment of truth."<
/font>

"We don't want to oversimplify the process," Blasman Jr. added. "Each of these steps
is necessary and takes hard work. But the reality is that the solutions available today and the
experience level that is available with very specific system solutions make this much more
approachable than early solutions for the textile industry. We really have come a great distance
with that."




Refine And Improve



The final step at the completion of the project, according to the Blasmans, is a
post-audit of the implementation and systems in order to improve and refine the software solutions.
"The relationship of the client and vendor really doesn't end there," Blasman Jr. said. "
Manufacturers should make sure they feel comfortable with the relationship. The vendor must stay
abreast of changes in the products and technologies as well as the changing needs of the clients.
The technology is just part of the story. A good solutions provider needs to be willing to
understand the client's business and the challenges they face to be successful."

September/October 2007